Watch: Robert Altman's Lost First Film, Modern Football, Finally Unearthed
"But this time it's no daydream," the narrator intones. "This is it! You've got the equipment, the practice, the coaching, the training. You have the help of your parents, your coach, your school. But now, brother, it's all up to you." So concludes Modern Football, a half-ad/half-gridiron tutorial recently unearthed at a Kansas City flea market for $10. It's an uncanny bit of portent as well for the rookie director behind the camera, a 26-year-old Missourian named Robert Altman.

It's not quite Nashville, but as 1951 industrial spots go, I'd say it's probably approaching state-of-the-art (watch for Altman's very brief cameo as a sports announcer at 2:37):
The 16mm reel was discovered in Altman's hometown by filmmaker Gary Huggins, who shared his discovery on YouTube before talking to SF Weekly [via Filmdrunk]:
"I bought a stack of old instructional films for $10 and never got around to screening them," Huggins says. "Modern Football sounded really dull. But when I recently did, I glimpsed Altman, who cameos as a sports reporter, and knew I had something incredible."
"Dull"?!? Speak for yourself! The Mesa High School Lasso Lassies make the Pussycat Dolls look like Calista Gingrich: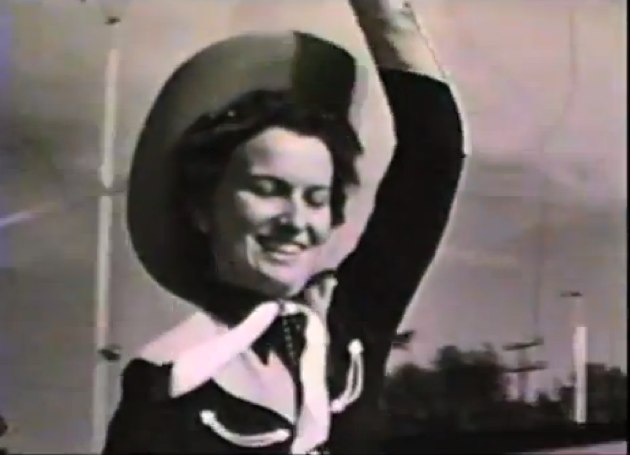 Follow S.T. VanAirsdale on Twitter.
Follow Movieline on Twitter.