Matt Damon, David O. Russell To Receive Gotham Honors; Leonardo DiCaprio, Tobey Maguire Urge 'Voter Expression': Biz Break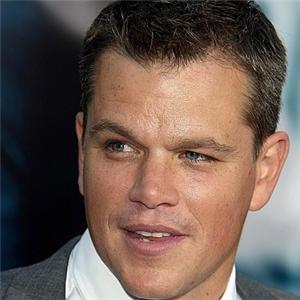 Also in Monday morning's round-up of news briefs, The Other Dream Team tops a mostly lackluster specialty box office, while The Perks of Being a Wallflower held strong in expansion. Looper tops the foreign box office. And, a French film wins in San Sebastian.

Gothams to Honor Matt Damon, David O. Russell and Participant's Jeff Skoll
The three will be honored with career tributes at the 22nd Gotham Independent Film Awards November 26th at Cipriani Wall Street. Damon stars in Gus Van Sant's Promised Land, which was produced by Skoll's Participant Media. Russell directed Silver Linings Playbook, Deadline reports.
Leonardo DiCaprio and Tobey Maguire Urge Voter Expression
DiCaprio and Maguire lead a cast of stars in a new public service announcement urging young voters to use social media to talk about which issues they think matter most in the upcoming election. Zac Efron, Selena Gomez, Ellen DeGeneres, Jonah Hill and Joseph Gordon Levitt also appear in the Vote 4 Stuff video unveiled Monday, A.P. reports.
Specialty Box Office: The Other Dream Team Scores on Slow Weekend; Perks of Being a Wallflower Strong in Expansion
There were a few weeks there when the specialties shined compared to their studio brethren — overall box office slumped, but newcomers like The Master and Arbitrage impressed. Well, the final weekend of September saw limited-release titles lack the star-power of those earlier releases, and this frame as a result can best be described as ho-hum for the indies. The documentary The Other Dream Team scored the best overall numbers with a solid $11K-plus screen average," Deadline reports.
Foreign Box Office: Looper Opens No. 1 Overseas with $36 Million
The sci-fi pic opened strong in only a handful of markets, opening number one in China with an estimated $24 million, several million more than its U.S. start at $21.2 million. It opened in Russia with $4.5 million and $3.6 million in the U.K., THR reports.
French Filmmaker Francois Ozon Wins San Sebastian's Golden Shell
French film In The House (Dans La Maison) won the Golden Shell at the San Sebastian Film Festival, while Blancanieves won a Special Jury Prize and The Attack received a special mention, Screen reports.