The Loneliest Planet Poster Debut: Gael García Bernal Navigates Rough Terrain In Julia Loktev's AFI Prize Winning Thriller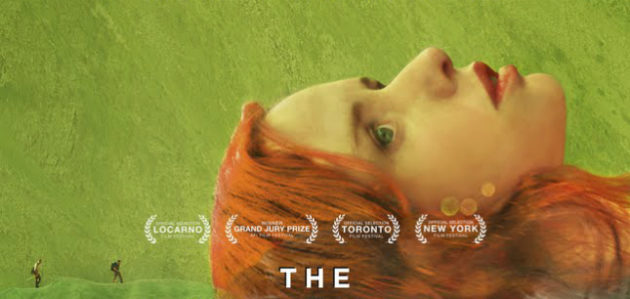 Rising filmmaker Julia Loktev won the Prix Regards Jeune at Cannes in her first feature, 2006's Day Night Day Night, and nabbed the AFI Grand Jury Prize with her sophomore follow-up, the thriller The Loneliest Planet (in theaters October 26 via Sundance Selects). After the jump, check out Movieline's exclusive debut of the poster for The Loneliest Planet, about a couple (Gael García Bernal and Hani Furstenberg) touring the wilds of the former Soviet Union who find their relationship tested by a random, irrevocable incident.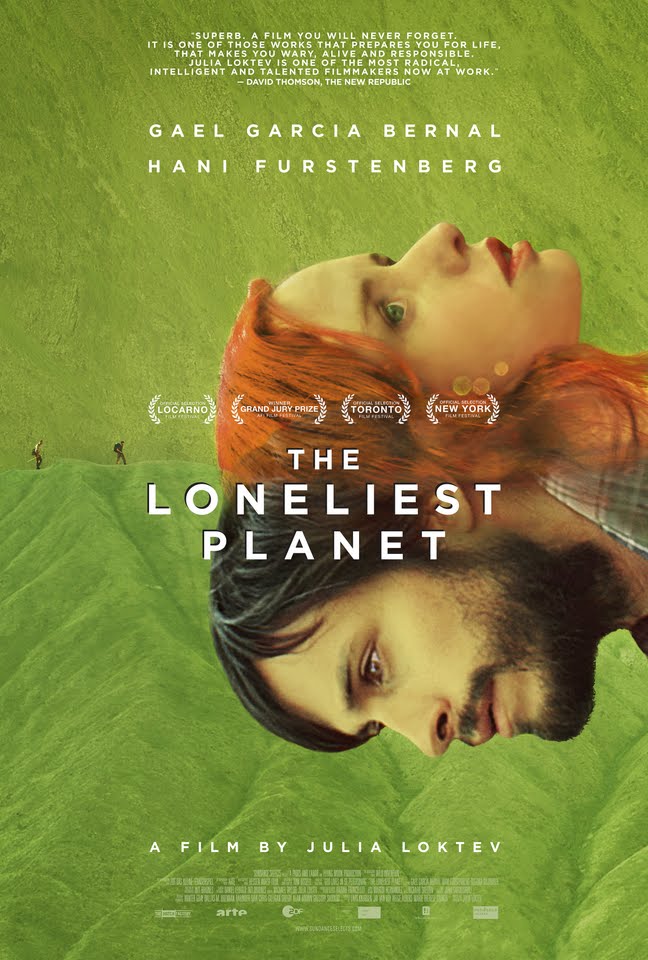 Official synopsis:
Alex and Nica are young, in love and engaged to be married. The summer before their wedding, they are backpacking in the Caucasus Mountains in Georgia. The couple hire a local guide to lead them on a camping trek, and the three set off into a stunning wilderness, a landscape that is both overwhelmingly open and frighteningly closed. Walking for hours, they trade anecdotes, play games to pass the time of moving through space. And then, a momentary misstep, a gesture that takes only two or three seconds, a gesture that's over almost as soon as it begins. But once it is done, it can't be undone. Once it is done, it threatens to undo everything the couple believed about each other and about themselves. All the while, they are not alone. They are always with the guide, who witnesses their every move. The film plays off the relationship between young travelers and the places they travel to, between guide and guided. But at heart, it is a love story -- a tale about betrayal, both accidental and deliberate, about masculinity, failure and the ambiguities of forgiveness.
Loktev wrote The Loneliest Planet based on Tom Bissell's short story "Expensive Trips Nowhere," and if you're familiar with that work (don't spoil yourself if you can avoid it), the film's poster design is a remarkable piece of layered imagery as metaphor, the young couple's journey going from literal to emotional and psychological. Loktev, a Russian-born American filmmaker and video artist, has had installations on exhibit globally and won the Sundance Directing Award with her first film, the autobiographical documentary Moment of Impact.
The Loneliest Planet hits theaters October 26 via Sundance Selects .