Gael García Bernal Plays Hero of Democracy in No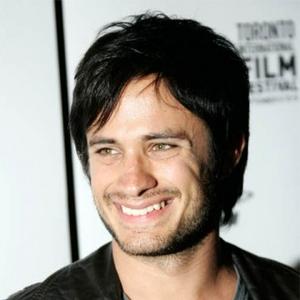 He's made dozens of films since his 2001 breakout Y Tu Mamá También charmed audiences not only at home in Mexico, but also north of the border. Since then he played a priest in The Crime of Father Amaro, acted with the likes of Brad Pitt and Cate Blachett in Babel, a footballer (soccer player) in Rudo Y Cursi and even the revolutionary Ernest "Ché" Guevara in The Motorcycle Diaries. But now Gael García Bernal, the Mexican actor/director/producer and even festival founder (he and fellow actor Diego Luna co-founded Mexico's Ambulante Documentary Festival), is playing a more conventional revolutionary of sorts in Pablo Larraín's No, which debuted last May in Cannes and will screen at the Locarno Film Festival, which opens Wednesday.

In No, he plays an advertising executive who creates an ad campaign to defeat Chilean dictator Augusto Pinochet in 1988. The publicity campaign by ad bigwig Rene Saavedra helped topple the brutal dictator who is still reviled and praised at home. The TV campaign urged Chileans to vote "No" to another eight-year term for Pinochet. The campaign worked and Pinochet was ousted with 55 per cent voting against his return and paved the way for a resurgence of Chilean democracy. García Bernal told the A.P. that he often met Latin American exiles while growing up in Mexico, but didn't understand their plight until he began shooting No.
"This made me realize the profound pain caused by the dictatorship and it hit me hard," he told A.P. (http://news.yahoo.com/garcia-bernal-feels-chiles-pain-latest-film-033203261.html) before No's premiere in the South American country's capital Santiago on Monday. "The director wanted to make a movie about the history of what went on in 1988, as well as an introspection and reflection on democracy."
Pinochet continues as a divisive figure in Chile. He came to power in 1973 in a CIA-backed coup that overthrew the country's democratically elected leftist president Salvador Allende and ruled with an iron fist until he left office. Up to 3,200 were killed and tens of thousands were tortured and jailed. But supporters laud Pinochet's free-market policies that transformed the country's economy.
"Before this campaign no one dared to talk, so when they were finally given a chance, the knee-jerk reaction could have been let's tell the world about everything that's wrong with Pinochet — his countless atrocities and about those who have died. But the minds behind the campaign said 'no,' let's use another way," Pablo Larrain, the film's director told the AP. "They said— the way to oust Pinochet is to show something positive about what would come next, to tell people: 'the happiness is coming,' and that was the turning point."
[Source: A.P. http://news.yahoo.com/garcia-bernal-feels-chiles-pain-latest-film-033203261.html]