WATCH: Paul Dano And Shaylena Mandigo Pull Heartstrings In This Exclusive For Ellen Featurette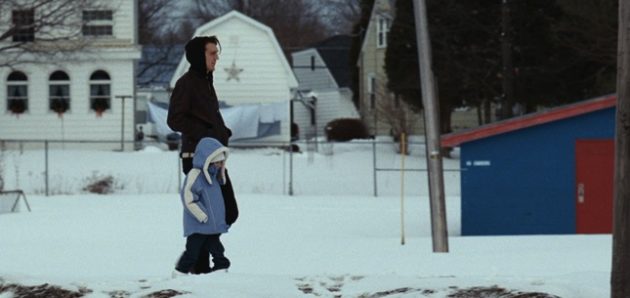 Paul Dano says he plays "a bit of a prick" in So Yong Kim's For Ellen, but pricks are humans, too.  And in this making-of clip,  Dano's character — a rock musician who's hit the skids named Joby Taylor — appears ready to regain some of  his misplaced humanity.  After  agreeing to sign divorce papers in order to make some money off the sale of the marital home, Joby discovers that the agreement requires him to forfeit custody of his six-year-old daughter Ellen (newcomer Shaylena Mandigo).  With his lawyer (Jon Heder) unable to modify the terms, Joby makes an eleventh-hour visit to his daughter and estranged wife's home to figure out if he is able to walk away from his child or somehow reconcile with his wife. In this exclusive featurette, Dano and the director describe shooting one of the climactic scenes between Joby and his young daughter in For Ellen, which is available nationwide on video on demand beginning today. Spoiler alert: the crew had a serious cast of moist-eye after Dano and Mandigo shot the scene.
Follow Frank DiGiacomo on Twitter.
Follow Movieline on Twitter.