High and Low: Thoughts Turn To Fall − And Death! Oslo August 31st And Halloween II Make Mortality Fun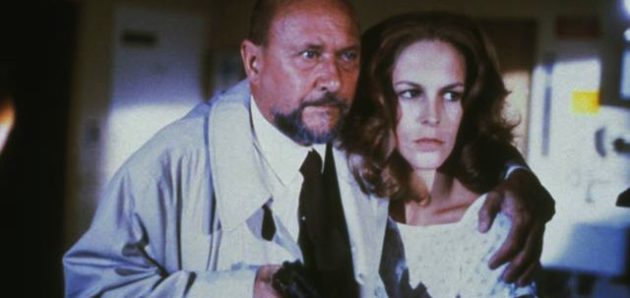 As thoughts turn to autumn and the coming of winter,  this week's new DVD releases range from a highbrow Norwegian film about a man considering his own mortality to a guilty-pleasure sequel about sexy American teens eluding a masked madman. Yes, it's that kind of week.
HIGH: Oslo August 31st (Strand Releasing; $27.99 DVD)
Who's Responsible: Directed by Joachim Trier, who co-wrote the script with Eskil Vogt ("freely" based upon Pierre Drieu La Rochelle's novel Le feu follet); starring Anders Danielsen Lie, Hans Olav Brenner.
What It's All About: Former party animal Anders (Danielsen Lie) is now 34, two weeks away from finishing rehab for drug and alcohol addiction, and at an utter loss in trying to figure out what to do with the rest of his life. Following a failed suicide attempt, he gets a day pass to travel to Oslo for a job interview, but things don't go well. His family won't see him, his ex won't return his calls, the job interview goes south when Anders says that "drug dealer" is what's missing from his résumé, and his old friends have grown up without him. (They now seem miserable because they have children, or miserable because they don't.)
Why It's Schmancy: Trier (director of the international hit Reprise, which also starred Andersen Lie) begins the film with contemporary and vintage footage of the Norwegian capital, as a various voices narrate their memories of growing up and living there. One of these unidentified inhabitants remembers a friend who "thought 'melancholy' was cooler than 'nostalgia'" and that's almost a shorthand of the heartbreaking storytelling that Trier gives us. He's aided greatly by a powerful performance by Danielsen Lie (in real life, he's a doctor who occasionally acts in his friend's films), who never wallows in self-pity. Most American movies about drugs end with rehab as the great panacea, but here's a story about someone who's been through therapy and still sees nothing waiting for him on the other side. (Fun fact: The novel on which Oslo August 31st is loosely based was also adapted by Louis Malle in 1963's The Fire Within.)
Why You Should Buy It: This DVD release is admittedly light on extras — just a trailer, in fact — but given that this Cannes Film Festival official selection got a mere fraction of Reprise's U.S. release, it's quite likely that fans of up-and-coming director Trier don't even know that this movie exists.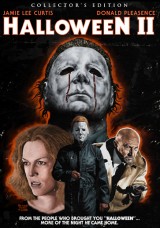 LOW: Halloween II (Shout Factory; $24.97 DVD/$29.93 Blu-Ray)
Who's Responsible: Written by John Carpenter and Debra Hill, directed by Rick Rosenthal; starring Jamie Lee Curtis, Donald Pleasance, Lance Guest, Leo Rossi
What It's All About: Picking up right where the classic Halloween (1978) left off, a traumatized Laurie (Curtis) is taken to Haddonfield Memorial Hospital to recover from the horrifying events of October 31. But Michael Myers isn't done with her yet. Impassive mask in place, he skulks his way through the shockingly dark and empty corridors of the place — and this is pre-Obamacare! — until he can find his prey. Will Dr. Loomis (Pleasance) arrive in time? And what shocking secrets of Michael's past will be uncovered in this sequel?
Why It's Fun: Is Halloween II the game-changing slasher epic that the John Carpenter original is? Of course not. Does it still deliver some scary fun while staying true to the franchise? Absolutely. Horror fans are justifiably leery of sequels, particularly those not directed by the original filmmaker, but Halloween II keeps the jolts coming and allows the tireless Curtis one more opportunity to scream for her life. (The film marks the end of her career's first chapter. Curtis' acclaimed turns in Love Letters and Trading Places two years later allowed her to expand her repertoire beyond young-ladies-in-danger.) If nothing else, this one's a damn sight better than the wretched Rob Zombie movie of the same title from a few years ago.
Why You Should Buy It (Again): This Collector's Edition from Shout Factory's new Scream Factory label is a full bag of candy with two commentary tracks, the TV cut with additional footage, interviews, a doc about the movie's screening locations, deleted scenes, an alternate ending, and lots more. (Both the DVD and the Blu-Ray come fully loaded.) And hey, if you're one of the first 500 or so people to order from ShoutFactory.com, they'll throw in a limited-edition Haddonfield Memorial nurse's cap.
Previously: Arthouse Freak-Out Beyond The Black Rainbow + Comedy Classic Airplane! Hit Home Video
Follow Alonso Duralde on Twitter.
Follow Movieline on Twitter.