Was Inflammatory Innocence Of Muslims Film Directed By Karate Cop, Happy Hooker Schlock Veteran?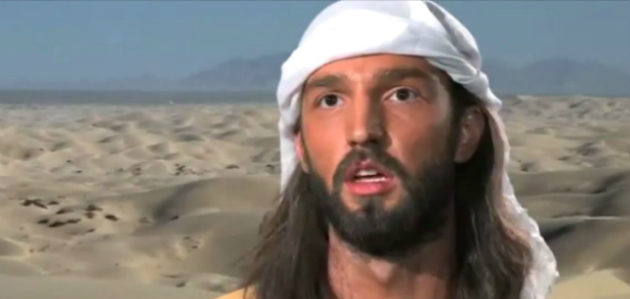 Digging into the rabbit hole of a mystery that is the inflammatory, anti-Muslim film Innocence of Muslims — the amateurish viral trailer for which set off protests and violent attacks in at U.S. embassies in Libya, Egypt, and other cities this week — Vice Magazine and Gawker have fingered the man they believe directed the project last year in California. Did industry veteran Alan Roberts (AKA Robert Brownell), a B-movie director and editor behind cult/softcore Cannon/Golan & Globus-era schlock Karate Cop, The Sexpert, and The Happy Hooker Goes Hollywood, make the incendiary anti-Muslim screed?

Vice reports that they were "anonymously furnished with documents" pointing to a Robert Brownell AKA Alan Roberts:
The documents clearly state that in 2009 and 2011 Robert Brownell purchased pre-production services related to Desert Warrior, which has been widely reported as the working title of the film that the world now knows as Innocence of Muslims.

The documents also include Robert Brownell's address in Tarzana, California (or at least his address when the purchases were made in 2009; the property is now up for sale), phone number, and "contact information," which lists yet a different name—Alan Roberts.
Meanwhile, Gawker confirms Roberts was the director on Innocence of Muslims, filmed under the title Desert Warrior with a different script from the allegedly blasphemous final version.
A former business partner and an acquaintance confirmed to the website that Roberts is the same Alan Roberts listed on IMDb as the director of low-budget B-movie threequel The Happy Hooker Goes Hollywood (1980) (co-starring Adam West!), the action pic Karate Cop (1991), and the Harry Hamlin erotic thriller Save Me (1994). Roberts is said to be laying low, understandably.
According to Roberts' ex-business partner, Roberts filmed Desert Warrior without knowledge that it was going to be re-dubbed into its final version:
"They redubbed it, they brought in the actors, put in new sounds, changed the names," said the business partner. "And this was done later, before it was initially released. Of course Alan had nothing to do with it."
If true, it sounds like producer Sam Bacile (or "Sam Bacile," as his identity is still in question) is more culpable for the incendiary material within Innocence of Muslims than Roberts, a workman director and sometimes editor with ties to the '70s-'80s Cannon/Vestron/Golan & Globus era of cheap-o schlock cinema.
More info as it comes... in the meantime, here's a look at Roberts' heretofore best known works.