Christian Slater Joins Lars von Trier's Nymphomaniac; 2nd Possible Filmmaker Identified In Anti-Muslim Video Row: Biz Break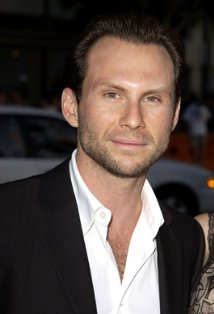 Also in Friday morning's round-up of news briefs, the Tokyo and Rio de Janeiro film festivals unveil details of their opening nighters. Thriller Errors of the Human Body heads to U.S. theaters. And Warner Bros. gives details on the Godzilla reboot.

Thriller Errors of the Human Body Heads to U.S. Theaters
IFC Midnight took North American rights to the film directed by Eron Sheean, starring Germany's Karoline Herfurth (The Reader). In the film, Canadian geneticist Geoff Burton (Michael Eklund) works on a human regenerative gene with direct ties with a personal tragedy, yet matters prove increasingly difficult: jealous co-workers' feelings are ruffled, old flames are rekindled and personal demons become consistently harder to suppress in this new and oppressive work environment. After a festival run overseas, the film will have its U.S. premiere at the upcoming Fantastic Fest.
Rio de Janeiro Film Festival to Welcome 400 Films
Brazilian director Breno Silveira's Gonzaga - From Father to Son will open the Rio de Janeiro Film Festival September 27th. Jeremy Irons, directors Fernando Trueba, Leos Carax, Jonathan Dayton and Valerie Faris (Little Miss Sunshine), Teresa Villaverde, João Pedro Rodrigues, Roland Joffé, and the artist Marina Abramovic,  are among those  guests who have already confirmed their attendance at the festival.
Tokyo Film Festival to Co-Open with Ridley Scott's Japan in a Day with Andrew Adamson's Cirque du Soleil: Worlds Away
The project is a collection of video submissions overseen by Ridley Scott that were filmed on March 11th, the anniversary of the earthquake and tsunami that devastated an large area of the country. The submissions have been compiled into a single film and apparently convey the message of Japan's recovery. THR reports that the world premiere of Cirques du Soleil: Worlds Away 3-D will also open the festival. The 25th Tokyo International Film Festival takes place October 20 - 28.
Around the 'net…
Christian Slater Joins Lars von Trier's Nymphomaniac
The film by the Danish director could be his most controversial yet, reportedly featuring genuine sex scenes. Christian Slater will join Charlotte Gainsbourg, Shia LeBeouf and Stellan Skarsgård. "Lars is a complete gentleman. It's great to be on a set with someone who has such a loyal and talented team," Slater said. "The majority of his crew are people he has worked with over the past 20 years. They love him and I understand why. It's lovely as an actor to get opportunities a few times in your career to work on a truly special project with a director and leader who really understands his material and is able to convey what he wants so concisely." The Guardian reports.
A 2nd Filmmaker May Be Behind Incendiary Anti-Muslim Video
News reports have identified Cerritos, CA resident Joseph Nassralla Abdelmasih, president of Duarte-based charity Media for Christ and an associate of Nakoula Baseley Nakoula (the individual earlier identified under the persona of Sam Bacile), the first person believed to have been behind the video. Both are Egyptian immigrants and have gone into hiding, Deadline reports.
Godzilla Reboot Heads for May, 2014
Warner Bros. and Legendary Pictures will bow the reboot of the Godzilla in franchise in 3-D on May 16, 2014. Gareth Edwards (Monsters) will direct the pic from a script by David Callaham who wrote The Expendables movies, Deadline reports.