Iconic Japanese Monster Rumored To Destroy San Diego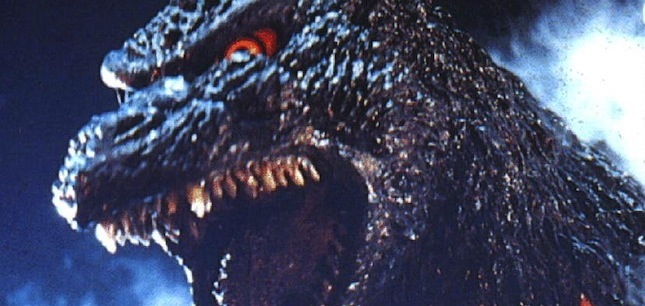 In the immortal words of Blue Oyster Cult's Buck Dharma, "history shows again and again how nature points out the folly of man." He was singing about Godzilla and we're speaking about him, too, as Hollywood has decided to lay another bet on the city-stompin' monster from the Far East.

Yes, Godzilla, pop culture's most famous advocate for nuclear non-proliferation is emerging from the seas once more.
There's been no secret that Legendary Pictures and Warner Bros. have been planning a remake of Godzilla (or Gojira if you're nasty) with British make-a-movie-on-your-iMac whiz Gareth Edwards at the helm. However, Latino Review broke the scoop that the Japanese lizard will be making a surprise appearance at San Diego Comic-Con.
LR has a great track record of being right on this sort of thing -- indeed, their announcement that Marvel's gap on their upcoming slate will be filled with a Guardians of the Galaxy film has been all-but-confirmed. (Although just a few weeks back they swore it would be Black Panther.)
The important thing to consider is this: the San Diego Convention Center's Hall H is massive (over 6000 seats! so many T-shirts!) and the sound system is so state of the art it makes clips from Jonah Hex seem really impressive. I doubt there will be any finer geek moment of triumph when the lights dim and Godzilla's trademarked screech erupts.
By the way, when I say trademarked, I mean trademarked. When you have an iconic sound like that – the MGM Lion, R2-D2's blips or, I dunno, Fran Drescher's laugh – you protect it. The Godzilla roar, if you'd like a bit of trivia, was actually created by rubbing a leather glove covered in resin across the loosened strings of a standup bass and then slowed down.
We need to wait til we get to San Diego to find out what take Gareth Edwards (whose only previous feature was a Sci-Fi In Name Only indie Monsters) has, but I can't imagine the scream isn't part of it.
Frankly, just thinking about it kinda gets me jazzed up enough to forget the Roland Emmerich version from 1998.
*If you aren't old enough to remember hanging out in 1970's heavy metal vans, Blue Oyster Cult's "Godzilla" is still the finest American adaptation of the character. We've included this video to jog your memory.