WATCH: Liv Ullmann Plans New York Film Festival Visit For U.S. Premiere of Akolkar's Liv And Ingmar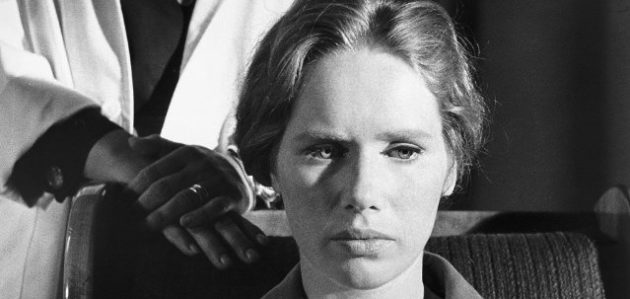 The premise sounds like an Ingmar Bergman  film,. starring Liv Ullmann. On Oct. 1, the surviving member of the venerated on- and off-screen couple is slated to be in Manhattan on Oct. 1 to watch herself onscreen: at the U.S. premiere of  writer and director Dheeraj Akolkar's Liv and Ingmar at the 50th anniversary of the New York Film Festival.   Told entirely from Ullmann's point of view and shot at the house Bergman built for the Norwegian actress on the spot in Fårø, Sweden where he declared his love for her, Liv and Ingmar is billed as a "affectionate but truthful" account of the filmmaking couple's 42-year relationship that spanned 12 movies and a five-year affair.
The Swedish filmmaker was 47 when he met and fell for the 25-year-old Ullmann on the set of his landmark Persona in 1965.  The  auteur and the actress, who were both married at the time, ended up living together for five years, during which Ullmann gave birth to their daughter, Linn Ullmann in 1966.  Their friendship and their working relationship continued until Bergman's death in 2007.
"Liv Ullmann and Ingmar Bergman are two legends and like any other film fan I have been in awe of their work for a long time,"  Akolkar said in a statement. "But what propels me to make this film is what lies beneath their greatness — this universal and very real story of a man and a woman...[who were] lovers-friends-companions." The director added: "This film is for everyone who has loved and lost and continued loving."
Liv and Ingmar also utilizes clips and behind-the-scenes footage from the films they made, still photographs, passages from Ullmann's book Changing and Bergman's personal letters to his muse. Check out the film's trailer below:
Follow Frank DiGiacomo on Twitter.
Follow Movieline on Twitter.