WATCH: Jeremy Renner and Gemma Arterton In The Hansel And Gretel: Witch Hunters Trailer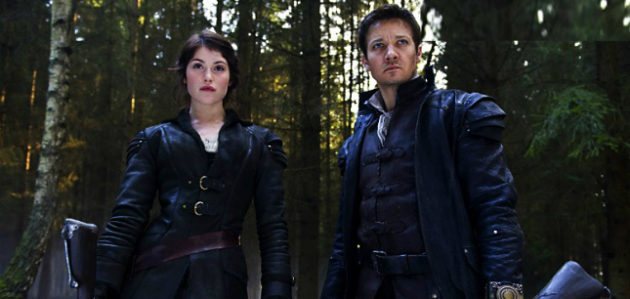 When Paramount moved their big-budget genre actioner Hansel and Gretel: Witch Hunters from March 2012 to January 11, 2013 — ostensibly to wait it out while star Jeremy Renner became a huge box office draw — many were appropriately skeptical. Now that the first trailer has arrived, see for yourself how director Tommy Wirkola (Dead Snow) updates the folktale with Renner and Gemma Arterton as the now-grown siblings/witch bounty hunters. Was the release date shuffle a case of brilliant thinking or a classic dumping ground offload?


Watch it on YouTube.
Gotta be real here: I love me some Renner. And Arterton holds her own as a quippy, capable lady hunter herself (well, except for the getting kidnapped and punched by evil witches part). But does it seem a little too Van Helsing? Have audiences forgotten The Brothers Grimm? Is it just me, or would you rather see Renner and Arterton as love interests than siblings?
Also, they speak with American accents but she pronounces it "Hahhn-sel." Sigh.
Verdict: Looks too generic to get excited about, but the power of Renner compels me.
Follow Jen Yamato on Twitter.
Follow Movieline on Twitter.