WATCH: Scenes From Stillman's Damsels In Distress Become Aitken's 'Weekend Lover' Music Video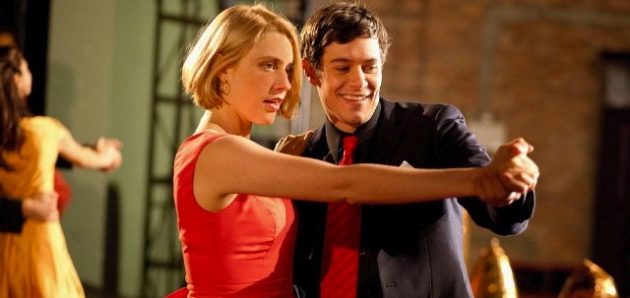 Whit Stillman's Damsels in Distress is about to get some additional international mileage thanks to the release of the  official video for Victoria Aitken's "Weekend Lover."  The video for the song — whic hit No. 10 on the U.K. dance charts and is now catching fire in Germany — is composed entirely of scenes from Stillman's movie about a group of trend-setting women (led by Greta Gerwig) at a boorish East-coast college whose romantic entanglements upend their friendship and their lives. ("Weekend Lover" is featured on the soundtrack of  Damsels in Distress, which was released on DVD at the end of July.)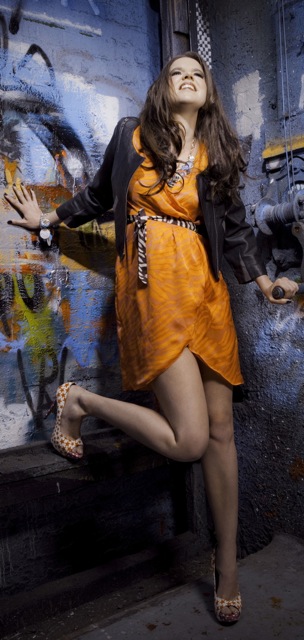 "It's weird how the story I tell in my song fits his film almost exactly," Aitken told Movieline. "My song is about me as a damsel in distress."
The singer/songwriter, who is the daughter of former Conservative British Parliament member Jonathan Aitken,  wrote the track after a phone call with "You're Beautiful" singer James Blunt during which she complained about the state of her love life. "I told him, 'It's a disaster. I don't want to be a weekend lover,'" Aitken said. "And then I thought, 'Oh my God, that's great.'"
Aitken,  said that the video was put together by "Whit's team and editors at my label, Black Hole Records," which is also the home of superstart DJ Tiesto.
The Londoner is also about to release "Wasting Away," a collaboration with reggae artist Spragga Benz that, she said was written in commemoration of  the partying in London and Jamaica that took place after Usain Bolt's Olympics 100-meter gold-medal win.
No stranger to tabloid attention, Aitken also told us that she has the perfect song should Prince Harry's nude Las Vegas pictures scandal inspire a comedy movie, or even a music video: her single "Queen of the House."
"It's how anyone can be queen or king of the dance floor," she said. "Harry was king of the house in Vegas," Aitken said.  "He looks great naked, and I can't understand why the media is saying he embarrassed the royal family.  If anything, he's glamorized them."
I'm inclined to agree.  I mean, didn't I just see photos of Queen Elizabeth in a hoodie?
Check out the video for "Weekend Lover" below.
Follow Frank DiGiacomo on Twitter.
Follow Movieline on Twitter.