WATCH: First Clip From Spring Breakers, Harmony Korine's Hottie Crime Caper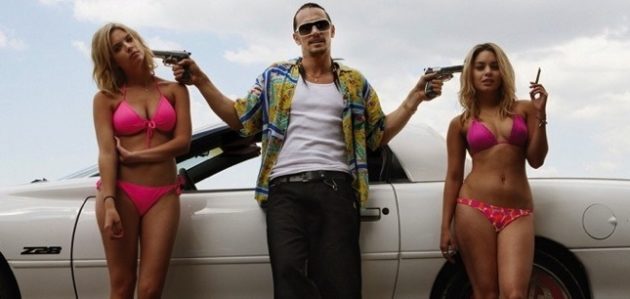 I hope the action in Harmony Korine's Spring Breakers picks up after this scene.  The film, which will premiere at the Venice Film Festival in September, is about four college girls — played by Selena Gomez, Vanessa Hudgens, Rachel Korine and Ashley Benson — who get mixed up with an arms and drug dealer, played by a Kevin Federlinesque James Franco,  after they rob a restaurant to fund their spring break vacation and land in jail.

This listless and very blue-hued first clip from the movie appears to be setting up the hotties' motivation for their lawlessness. Apparently, there's nothing like the boredom and brown grass of small-town living to make criminal activity sound like a hoot.
FIRST PEEK: Spring Breakers from MUSE Film on Vimeo.
Follow Frank DiGiacomo on Twitter.
Follow Movieline on Twitter.