Butter Trailer: Jennifer Garner Is The Sarah Palin Of Dairy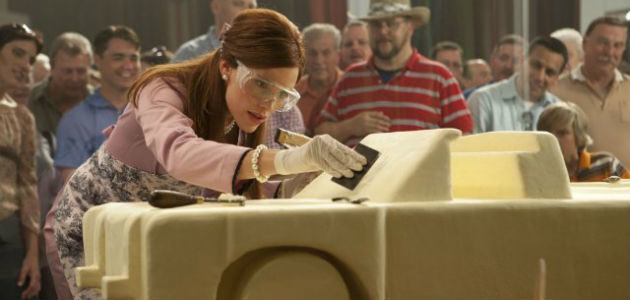 Or is she the Michele Bachmann of beurre? The more I see of October's Midwestern comedy Butter, the more I'm totally going to watch it and also maybe start etching masterworks out of breakfast foods. Watch the latest trailer for the Jennifer Garner-Olivia Wilde-Rob Corddry ensemble indie and see if you're as charmed by the tale of an orphan, a housewife, a stripper, and various other quirky personalities going head-to-head in a butter-carving contest.
If only Nutella had a bit more hold...
Butter is directed by British helmer Jim Field Smith (She's Out Of My League, Episodes) from the Black List script by Jason Micallef and co-stars Ty Burrell, Ashley Greene, Hugh Jackman, Alicia Silverstone, and 12-year-old Yara Shahidi. It hits theaters in limited release on October 5.
[via Yahoo]