WATCH: The Upside To Universal Remaking Cronenberg's Videodrome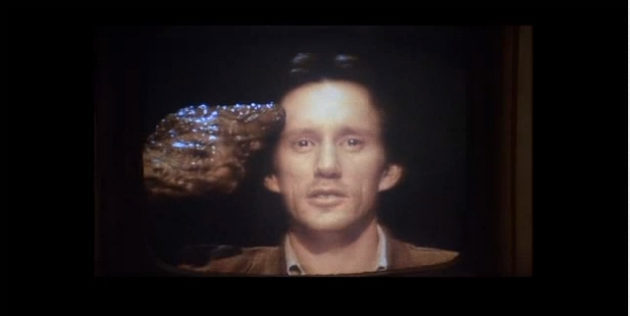 I know none of you David Cronenberg fans out there are super juiced about the Videodrome remake at Universal first time feature director Adam Berg is in talks to helm. Many of you may even be straight up livid. But there's a silver lining to this latest move on Hollywood's part to unnecessarily remake our best-loved film classics...

That would be "Carousel," the 2009 commercial directed by Berg, commissioned to promote the company's Philips Cinema 21:9 LCD televisions. If you recall, "Carousel" was a visual marvel of a short that maneuvered its way through a cops vs. clown robber shoot-out in one glorious continuous CG-aided tracking shot; it went on to win the prestigious Grand Prix award at the Cannes Lions International Advertising Festival and, apparently, earned Swedish music video veteran Berg Hollywood notice.
So sure, it might make your cinephile skin crawl to hear that Universal's Videodrome update aims "to modernize the concept, infusing it with the possibilities of nano-technology and blow it up into a large-scale sci-fi action thriller." I mean, whatever. And yes, Michael Bay's frequent Transformers scribe Ehren Kruger (The Ring, Scream 3, Reindeer Games) is writing the screenplay. You probably can't expect anything really resembling Cronenberg's totally '80s VHS/cable TV techno-paranoia thriller in Videodrome 2.0., but on the bright side, it could be a watch-worthy directorial debut.
Long live the new flesh?
[Deadline]