The Bourne Legacy And The Campaign Open Solid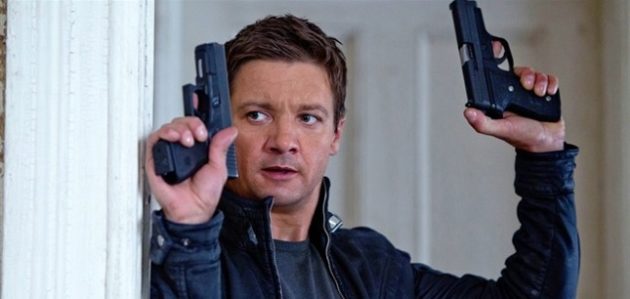 The Bourne Legacy and The Campaign opened over the weekend with enough gusto to topple The Dark Knight Rises from its box office throne, though the final installment in the Christopher Nolan-directed Batman trilogy still held solid in the third spot in the overall box office rankings. Hope Springs gained momentum after its mid-week bow, while Total Recall lands soft in its second frame.

1. The Bourne Legacy
Gross: $40,265,491
Screens: 3,745 (PSA: $10,752)
Week: 1
The latest Bourne easily snatched the top spot in the overall box office in its debut, ending the long reign of The Dark Knight Rises. But compared to its most immediate predecessor, the latest installment came in a bit thinner. The Bourne Ultimatum (2007) landed at just per $69.28 million in its opening weekend in 3,660 theaters, averaging $18,929. The pic went on to gross over $227.47 million in the domestic box office. Legacy also opened in 13 small territories, grossing $7.8 million, bringing its worldwide total to $48.1 million.
2. The Campaign
Gross: $27.44 million
Screens: 3,205 (PSA: $8,562)
Week : 1
The comedy touched the funny bone for audiences, grabbing the second spot in the box office. It is the biggest weekend opener for Will Ferrell since 2010 comedy The Other Guys, which came in at over $35.5 million in 3,651 theaters.
3. The Dark Knight Rises
Gross: $19.54 million (Cume: $390,149,000)
Screens: 3,690 (PSA: $5,295)
Week: 4 (Change: - 45%)
The Christopher Nolan-directed Batman finale held the top spot for three weeks in the domestic box office, but has likely crested Stateside. The blockbuster dropped 552 theaters from the previous week and its screen average came in at $5,295 vs the previous weekend's $8,590. Its worldwide cume is now well over $835.4 million.
4. Hope Springs
Gross: $15.6 million (Cume: $20,053,000 - Opened Wednesday)
Screens: 2,361 (PSA: $6,607)
Week: 1
The Meryl Streep-starrer opened quietly mid-week, but received a flurry of audience attention as the weekend hit. Streep's Julie & Julia, for comparison sake, debuted on 2,354 theaters in 2009, grossing just north of $20 million, averaging $8,508.
5. Diary of a Wimpy Kid: Dog Days
Gross: $8,200,000 (Cume: $30,554,008)
Screens: 3,401 (PSA: $2,411)
Week: 2 (Change: - 44%)
The comedy added just 10 locations in its second weekend. Its worldwide gross is now over $36.55 million.
6. Total Recall
Gross: $8.1 million (Cume: $44.188 million)
Screens: 3,601 (PSA: $2,249)
Week: 2 (Change: - 68%)
The Total Recall reboot stayed in the same number of theaters and in its second round, the title appears to be sputtering with a 68% decline in gross compared to its tepid opening weekend of $26 million. Overseas, the pic has grossed an additional $27.5 million.
7. Ice Age: Continental Drift (3-D, Animated)
Gross: $6.75 million (Cume: $144,064,052)
Screens: 3,103 (PSA: $2,175)
Weeks: 5 (Change: - 22%)
The pic's gross declined only 22% despite losing 439 theaters in its fifth weekend out. Continental Drift has grossed a whopping $620.5 million abroad bringing its worldwide come to over $764.56 million.
8. Ted
Gross: $3,289,920 (Cume: $209,914,830)
Screens: 3,103 (PSA: $2,208)
Weeks: 7 (Change: - 42%)
The comedy grossed $20.3 million at 2,850 locations in 25 territories for an international cume of over $113.2 million and a global total at $323.1 million.
9. Step Up: Revolution (3-D)
Gross: $2.85 million (Cume $30,164,762)
Screens: 1,898 (PSA: $1,502)
Weeks: 3 (Change: - 52%)
The pic had a fairly steep drop in its third weekend after a sizable drop in its second round. Though, Step Up: Revolution lost 708 theaters vs. its second weekend outing.
10. The Amazing Spider-Man
Gross: $2.2 million (Cume: $255,543,000)
Screens: 1,585 (PSA: $1,388)
Weeks: 6 (Change: - 50%)
This may be the titles final weekend in the top ten. It lost 840 screens compared to the previous weekend and revenue dropped 50%. Still, a great run with a worldwide total coming in so far at over $690.6 million.
Watch the video via YouTube.
[Sources: Box Office Mojo and Hollywood.com]