Mocking The $999 Mockingjay Pin: If You've Got Money To Blow, Have We Got Some Memorabilia For You!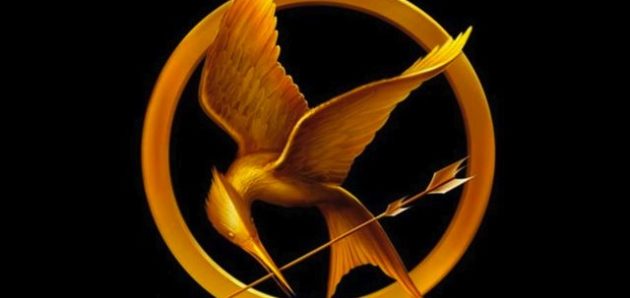 Reports that Target — Target! — will sell a limited-edition $999 Mockingjay pin to coincide with the DVD release of The Hunger Games  later this month has visions of P.T. Barnum dancing in my head. If there are movie lovers who are willing to pony up that kind of dough for such a simple bauble, then surely their must be a market for the following memorabilia: 
1. Rosebud (Citizen Kane)  Limited to just 1500 pieces, this lovingly crafted replica of Charles Foster Kane's beloved childhood plaything is not just a symbol of childhood lost and a mother's love, it's a working sled!  Manufactured by a noted Bavarian sled maker, this memento from one of the greatest films of all time, features stainless steel runners and a hand-painted, individually numbered Rosebud logo. Price: $1999.  Deluxe Variant Version:  Limited to just 100 pieces, the image of Rupert Murdoch is discreetly painted on the sled's underside.  $1499
2. Nicky Santoro's Vise (Casino): An eye-popping conversation piece if ever there was one! An exact 1:1 scale replica of the vise that Joe Pesci's character used to extract a confession from Tony Dogs (Carl Ciarfalio). The attention to detail in the making of this limited-edition item includes splatters of discarded human blood obtained from cash-strapped hospitals.  Just 25 will be made.  Price: $595.00
3. Dyson Sentinel (The Matrix): Twelve years after this game-changing film was released, fans are still clamoring for Matrix memorabilia. So we turned to one of the most innovative product manufacturers on the Earth's surface to produce this working 1/20th scale reproduction of the fearsome mechanical squids that menaced Neo and his crew. With its patented Tentacled Ball technology, the Dyson Sentinel is more than just a prop replica: It can also take care of your spot-welding needs and keep your frenemies at bay. Price: $2,000
4. The Gimp (Pulp Fiction): Not just a costume!  We've rounded up a dozen emaciated, self-loathing masochists and fitted them in head-to-toe rubber suits constructed to the exact specifications of the outfit worn by the actual Gimp in Pulp Fiction.  All you need to do is find a crawl space or dark, musty place in your basement for the little guy to live. (Oh yes, and you might want to throw him some food and water every once in a while.)  Bring him out when you feel like being watched. He'll obey your every command. Price: $15,000 (Note: Purchaser must also agree to indemnify seller against any injury, death or dismemberment that befalls the purchase.)
5. Bane Mouth Apparatus (The Dark Knight Rises) :  For your favorite mouth breather!  This exact-size replica of the fearsome mouthpiece will make its wearer the focus of any social situation — because no one will be able to understand what the hell he is saying!  A limited edition of 100. Price: $799
Follow Frank DiGiacomo on Twitter.
Follow Movieline on Twitter.