Antiviral Trailer: Get Squirmy With Brandon Cronenberg's Sci-Fi Body Horror Creep-Out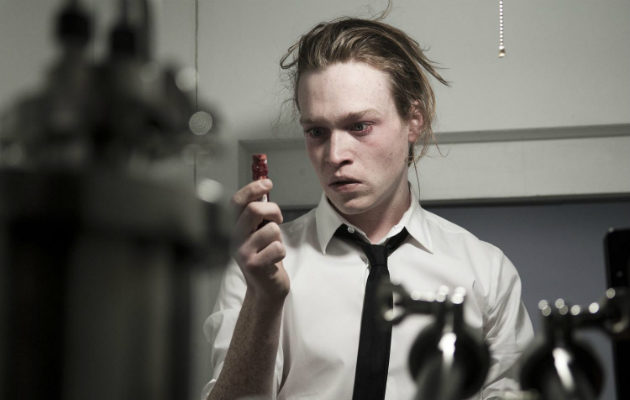 King of body horror David Cronenberg hasn't dipped his toes back into the creepy-crawly well in years (his next, the Rob Pattinson starrer Cosmopolis, arrives later this month) but fear not: son Brandon Cronenberg is here to follow in his father's footsteps with his own disturbing directorial debut! Who's hungry for a story about cloned flesh-chomping, disease-surfing celeb hobbyists? Snack on the trailer for Antiviral after the jump.

Caleb Landry Jones (X-Men: First Class's Banshee) stars as Syd March, an employee at a medical facility where celebrities grow viruses on their skin that are sold to fans eager for a way to get closer to their idols. When he steals an infection from superstar Hannah Geist (Sarah Gadon) that turns out to be fatal, Syd must unravel the mystery behind her particularly squirmy strain. It's a metaphor!
Antiviral debuted at Cannes and will screen during next month's Toronto Film Festival. Early reviews from the Croisette heralded Cronenberg Jr. as a compelling heir to his pop's genre legacy and praised Jones's central performance (you may also remember him from The Last Exorcism and Friday Night Lights).
Watch the trailer below courtesy of Yahoo! A word of warning to the needle- and blood-averse: Prepare yourself for a few very squirmy minutes.
Verdict: Total appetite-spoiler. I guess that means it works?

IFC Midnight will distribute Antiviral.
Follow Jen Yamato on Twitter.
Follow Movieline on Twitter.