Wait! What? Beverly Hills 90210 Love Triangle Reunites For (Ulp!) Old Navy Ad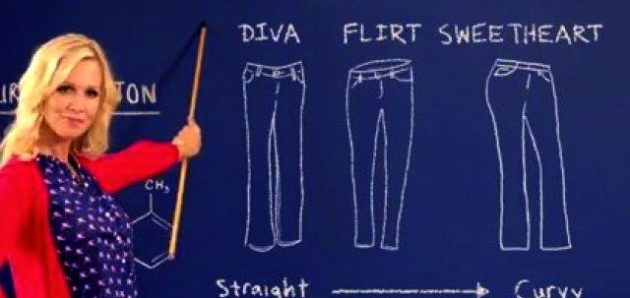 My dreams are dashed.  After enjoying the big-screen treatment of 21 Jump Street — replete with cameos by original cast members Johnny Depp, Peter DeLuise and Holly Robinson Peete — I held out hope that Fox would make a smart alecky theatrical adaptation of Beverly Hills 90210. But the Hollywood-goes-to-high-school-series just opted for smaller rather than bigger.
Our sister website TVLine reports that cast members of the original Fox series, Jennie Garth, Jason Priestley, Luke Perry and Gabrielle Carteris are taking part in an ad campaign for the Old Navy clothing company's fall line. The situations are familiar. Carteris moons over Priestley, as she did in the 1990s, and Garth chooses jeans over Priestley and Perry, which pretty much sums up the 2000s to the present. I'd like to suggest that Old Navy tap Garry Shandling  as Larry Sanders for another campaign.  I swear I've seen Shandling wearing mom jeans at media events, and Old Navy could strike advertising gold by putting a sell-sell-sell twist on  one of Shandling/Sanders signature lines — we're paraphrasing here — "Do these pants make my ass look fat?" Why no, Mr. Shandling, your ass looks a-mazing!
Check out the Old Navy commercials below.

Watch It on YouTube.

Watch It on YouTube.
Follow Frank DiGiacomo on Twitter. 
Follow Movieline on Twitter.