Leonardo DiCaprio's Great Gatsby Pic Delayed; Tribeca Film Festival Unveils 2013 Details: Biz Break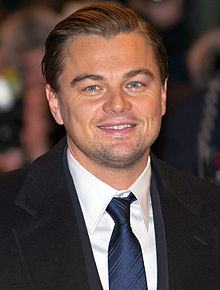 Also in Tuesday afternoon's round-up of news briefs, a new actor joins the next Hunger Games. A surreal comedy by electronic musician Quentin Dupieux is headed to screens. Reese Witherspoon boards a new romantic comedy. And a man is arrested in Ohio for bringing in weapons into a screening of TDKR.

Tribeca 2013 Unveils Festival Dates
The 12th annual Tribeca Film Festival will take place April 17 - 28 in New York City. The festival also announced a new Transmedia program spotlighting new trends in digital media, using innovative, interactive, web-based or multi-platform approach to story creation. The festival will present a new award for this new section. Submissions are open September 17th with an Early Deadline set for October 19th for features, shorts and transmedia projects. November 30th is the Official Deadline for all features, shorts and transmedia, while December 28th is the Late Deadline available only for feature-length films. For more information, visit Tribeca's website.
Meta Golding Joins The Hunger Games: Catching Fire
Golding will play Enobaria, a former career tribute from District 2 in the series. Her character is a particularly brutal victor in The Hunger Games. Lionsgate will release Catching Fire, directed by Francis Lawrence, on November 22nd.
Drafthouse Films Nabs Wrong for N. America
The film by electronic musician Quentin Dupieux is a surreal comedy, which made its world premiere at the 2012 Sundance Film Festival, about a man's frantic search for his kidnapped dog and the strange characters he encounters along the way. A limited theatrical and VOD release is set for 2013.
Around the 'net…
Leonardo DiCaprio's Great Gatsby Film Delayed To 2013
The 3-D adaptation by Baz Luhrmann will be released next summer, Warner Bros said. The film, starring Leonardo DiCaprio and Carey Mulligan, had been due for release on Christmas Day in the U.S.. The new dates makes the film based on F. Scott Fitzgerald out of the upcoming Oscar race, BBC reports.
Reese Witherspoon Set for Rom-Com The Beard
Story details were not revealed, though it's noted that a "beard" is often referred to a woman who acts as a surrogate date for a gay man to give the impression he's not in fact gay. Witherspoon will produce with Peter Chernin, THR reports.
Ohio Man Arrested For Carrying Weapons Into TDKR
A manager was apparently suspicious when a man carried a satchel into a 10pm Saturday showing of The Dark Knight Rises. The manager and an off-duty police officer searched the bag and found a gun, ammunition and several knives, Deadline reports via The Cleveland Plain Dealer.