Daniel Day-Lewis as Lincoln: EW.com Posts First Shot of Actor as 16th President in Steven Spielberg Biopic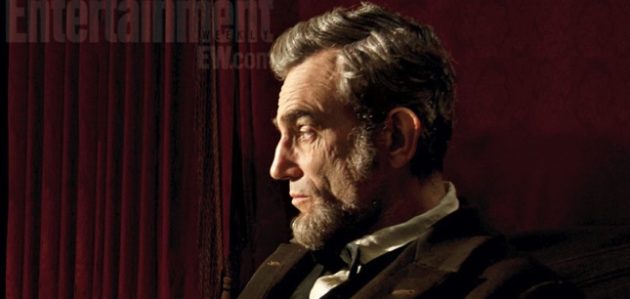 The deep thoughtful look, the craggy face — the signature beard. Oscar-winning actor Daniel Day-Lewis resonates as Abraham Lincoln in this first shot of him in full character for Steven Spielberg's upcoming epic about the nation's 16th president, Lincoln.
Paparazzi snapped photos of a bearded Day-Lewis at a diner last year, but on Tuesday morning, EW.com posted this exclusive shot of Day-Lewis in period costume for the highly anticipated movie that will be released on Nov. 9, just three days after the 2012 Presidential election.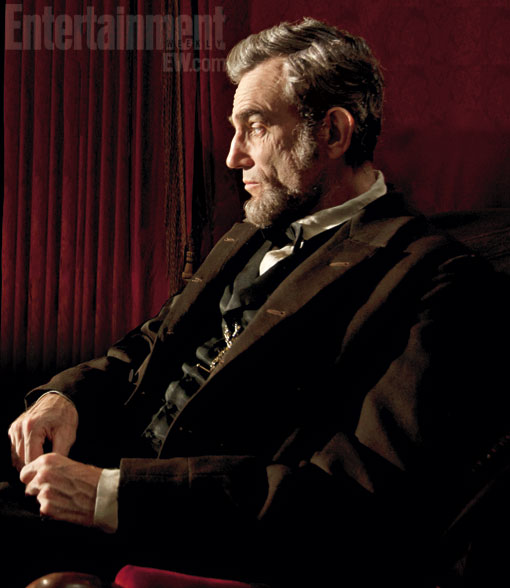 The site also addresses reports that Day-Lewis, known for his immersive acting techniques, prepared for the role of the mid-19th Century president "by avoiding the  trappings of 21st — not to mention 20th — century life during the shoot".  Not so, says Spielberg, who tells EW: "Daniel was always conscious of his contemporary surroundings" and "never went into a fugue state. He did not channel Lincoln. All that stuff is just more about gossip than it is about technique."
Those on the set, including Spielberg, did, however refer to Day-Lewis as "Mr. President," but the Jaws  director says that was about maintaining atmosphere. "I was calling [all] the actors by their character names," he tells EW. "That was something I felt was important to establish a little authenticity, maybe even more for me than for them."
Follow Frank DiGiacomo on Twitter.
Follow Movieline on Twitter.