WATCH: Jessica Biel Talks Total Recall, Politics and Getting Her Action Hero On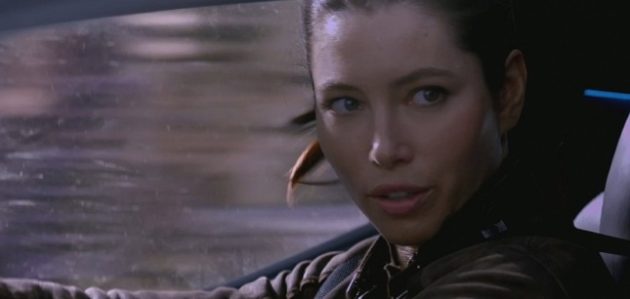 Jessica Biel likes to play her action heroes with a touch of femininity. Movieline pal Grace Randolph hit a special New York screening of Total Recall on Thursday night and chatted with the actress on the red carpet.  Biel plays the resistance fighter Melina and asked what quality she likes to bring to her action roles, tells Randolph that she aims to portray a character "who feels like a real woman,"  not "someone who's so tough that you can relate to [her] but someone who is feminine and has an emotional arc as well as a physical arc.
The screening was hosted by The Peggy Siegal Company and InStyle magazine, which features the beautiful Biel on the cover of its August issue. After the screening, guests headed to Meatpacking District nightclub No. 8 to compare notes and Len Wiseman's remake with Paul Verhoeven's 1990 original starring Arnold Schwarzenegger.

Watch it on YouTube.
Follow Movieline on Twitter.