Nicole Kidman Joins Lars von Trier's Nymphomaniac; Paz Vega to Play Maria Callas in Grace of Monaco: Biz Break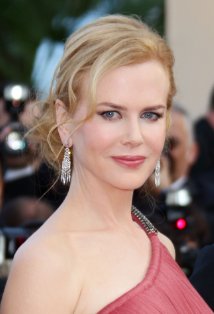 Also in Thursday morning's round-up of news briefs: Warner Bros passes the domestic $1 billion mark again. A Prometheus sequel is moving forward, Christopher Eccleston is a Marvel villain and Broadway to honor Gore Vidal.

Nicole Kidman to Join Lars von Trier's The Nymphomaniac
Kidman revealed she'll work a "few days" on Danish director Lars von Trier's two-part The Nymphomaniac, which is set to star Charlotte Gainsbourg, Stellan Skarsgard and Willem Dafoe. She starred in the director's Dogville, The Playlist reports via AlloCine.
Warner Bros Passes $1 Billion at Domestic Box Office
The milestone has been reached 12 years in a row, which makes Warner Bros. the only studio to have accomplished the feat. The Dark Knight Rises lead this year's pack with $304M in its first 12 days. Also scoring well is Magic Mike ($108.5M), Deadline reports.
Prometheus Sequel Planned by Ridley Scott
Scott is moving ahead with plans for a sequel, his return to the Alien universe. His return to the genre after three decades grossed over $300 million worldwide from a budget of $130 million, The Guardian reports.
Paz Vega Joins Grace of Monaco as Maria Callas
Vega will play the haughty opera singer in the film, which stars Nicole Kidman as Grace Kelly. The director of Edith Piaf biopic La vie en rose, Olivier Dahan, will direct Grace of Monaco from a script by Arash Amel. The story centers on a six-month period in 1962 when Monaco had a dispute with France and Princess Grace worked behind the scenes to prevent a coup. THR reports.
Christopher Eccleston to Play Thor 2 Villain
Eccleston will star opposite Chris Hemsworth in the told of Malekith The Accursed in Marvel Studios' Thor: The Dark World. Malekith is a "super-villain in the Marvel Universe, the ruler of the Dark Elves of Svartalfheim, Deadline reports.
Broadway to Dim Lights in Memory of Gore Vidal
Broadway theaters will dim their lights August 3rd in memory of Gore Vidal who died this week. His play The Best Man is currently playing at the Gerald Schoenfeld Theater. The cast is dedicating its performances next tweak to his memory, The Guardian reports.