Remembering Gore Vidal (1925 - 2012)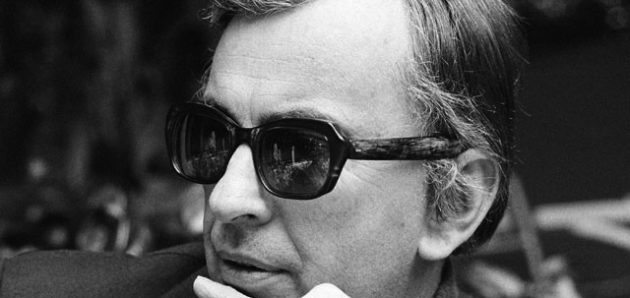 Author, playwright, politician Gore Vidal died at his home in the Hollywood Hills due to complications stemming from pneumonia, A.P. reports. His nephew said he had been sick for "quite a while" and had been living alone in the home when he passed away Tuesday.

Vidal is remembered as one of the giants of the literary world as well as one of its first television-era celebrities. He was a prolific and argumentative writer, political commentator, novelist, essayist and screenwriter. He also acted on occasion, making a cameo appearance in Federico Fellini's 1972 film Roma and in Tim Robbins' 1992 political satire Bob Roberts. He voiced animated versions of himself in The Simpsons and Family Guy and appeared as himself in artist Francesco Vezzoli's Trailer for the Reemake of Gore Vidal's Caligula, a piece that was included in the 2005 Venice Biennale.
Although Vidal wrote or contributed (in some cases, without attribution) to 14 screenplays, he is often remembered for his involvement in the controversial and problem-plagued Caligula, Penthouse founder Bob Guccione's attempt to make a high-brow porn film. The film, which was directed by Tinto Brass, depicted the decadent rise and fall of the Roman Emperor, who was played by Malcolm McDowell. The movie also starred  Teresa Ann Savoy, Helen Mirren, Peter O'Toole and John Gielgud and is considered the first major motion picture to combine both stars and scenes of pornography.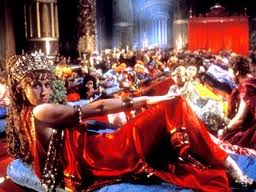 Still a cult curiosity — and still banned in some countries — the film was originally titled Gore Vidal's Caligula but the finished film bore so little resemblance to the writer's script that he distanced himself from the picture and his name was removed from the title writer's name was removed from the title in order to resolve a lawsuit Vidal filed against Guccione.
Vidal was also an uncredited contributor to the 1959 epic Ben-Hur (the screenplay is credited to Karl Tunberg). In the 1995 documentary The Celluloid Closet, Vidal claimed the film contained homoerotic subtext, explaining that he had persuaded director William Wyler to direct actor Stephen Boyd as if he were a spurned homosexual lover. Charlton Heston later denied Vidal had much influence in the project.
More recently, Vidal wrote the television movie Billy the Kid, which starred Val Kilmer, and the mini-series Lincoln. His play The Best Man is currently running on Broadway. He also twice ran for political office unsuccessfully.
Despite his multimedia success, Vidal will be best remembered for his novels and essays. He published his first Williwaw when he was 20 years-old (the first of 26) in 1946 and followed it up with In a Yellow Wood the following year. His third novel, The City and the Pillar (1948) began a life-long quarrel with conservatives who took exception to the book's open portrayal of homosexuality. His United States Essays, 1952-1992 won him a National Book Award in 1993, but he received relatively few honors considering the extent and reach of his writings, which also included Myra Breckinridge 1968, Duluth (1983) and Lincoln 1984.
His fight with the political right infamously came to a head during the 1968 U.S. presidential campaign when Vidal and the late conservative commentator William F. Buckley Jr tangled on national television. During a heated appearance on ABC News, Vidal dubbed Buckley a "proto-crypto-Nazi" and the furious National Review founder responded by calling Vidal, "you queer." The two men continued to bash each other's brains out in the pages of Harold Hayes' Esquire — a showdown that eventually resulted in the two men suing each other for libel.
During the 2000s, Vidal was the outspoken critic of another conservative force, the George W. Bush administration, which he accused of having expansionist policies.