Robert Pattinson Surfaces! (In Pics From Upcoming David Cronenberg Film, Cosmopolis)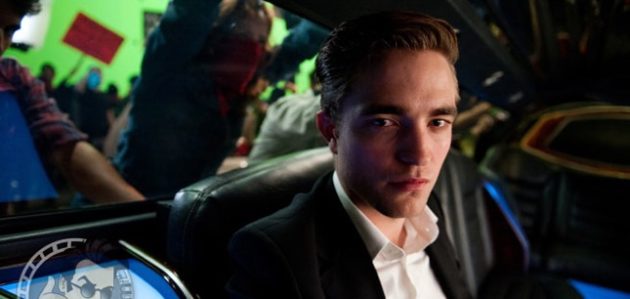 Judging from the staying power of the Kristen Stewart-Rupert Sanders scandale, Robert Pattinson probably feels like he's on a Dante-esque limo ride through Hollywood hell right this very minute. Which means it's a perfect time to look at photos from his upcoming movie, Cosmopolis!
Joblo.com has posted exclusive pictures from the David Cronenberg-directed adaptation of Don DeLillo's, um, extreme 2003 novel about a billionaire asset manager whose chauffeured ride across Midtown Manhattan to get a haircut turns into a sex-and-death-punctuated journey of self-destruction.
Pattinson and his hypnotically vacant stare play Eric Parker, the 28-year-old rich dude who takes that ride. Reviews of the film were mixed after it screened at the Cannes Film Festival, but Pattinson got some really good notices for his performance. For instance, Robbie Collin of London's The Telegraph wroted that, at the movie's heart is a "sensational central performance from Robert Pattinson — yes, that Robert Pattinson."
It will be interesting to see whether Twi-hards will check out R-Patz in what, if we know our Cronenberg, will be a much deeper and darker story. One thing is for sure: the press junket will be well attended.
Head to Joblo for more images.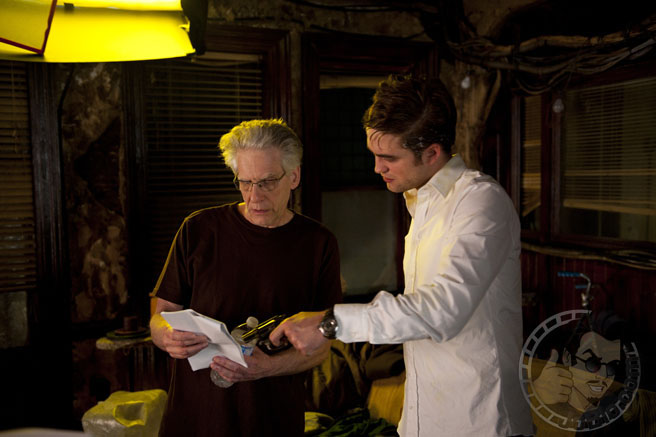 Follow Frank DiGiacomo on Twitter.
Follow Movieline on Twitter.