Venice Film Festival Sets Lineup for 69th Edition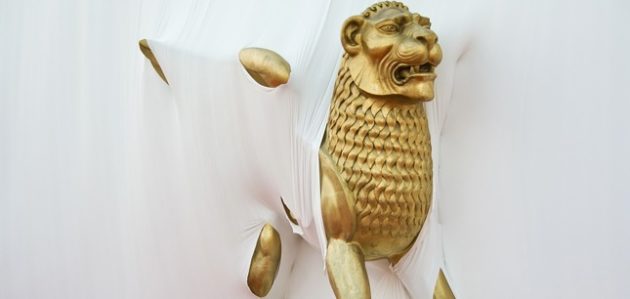 The Venice Film Festival released details about its 69th edition Thursday morning, with 17 films debuting in competition, competing for its top Golden Lion award. Among the new features headed to the Italian city are Brian De Palma's Passion with Rachel McAdams, Noomi Rapace and Paul Anderson. Harmony Korine's latest, Spring Breakers with James Franco, Selena Gomez and Vanessa Hudgens joined the lineup along with Terrence Malick's To the Wonder, starring Ben Affleck, Rachel McAdams, Rachel Weisz, Javier Bardem and Olga Kurylenko. As previously announced, the festival, which runs August 29 - September 8 will open with the world premiere of Mira Nair's The Reluctant Fundamentalist.

Out of competition titles include Spike Lee's Michael Jackson doc Bad 25, Robert Redford's The Company You Keep and Henry-Alex Rubin's Disconnect with Alexander Skarsgård, Michael Nyqvist, Jason Bateman, Andrea Riseborough. The list is heavy with international auteur including two titles from Amos Gitai and selections from Susanne Bier, Kiyoshi Kurosawa, Manoel de Oliveira and Jonathan Demme.
Venice 69 Competition and Out of Competition lineups, for other sections visit the festival's website.
International Competition (feature films presented as world premieres)
OLIVIER ASSAYAS - APRÈS MAI (SOMETHING IN THE AIR)
France, 122'
Clément Métayer, Lola Créton, Félix Armand
RAMIN BAHRANI - AT ANY PRICE
USA, UK, 100'
Zac Efron, Dennis Quaid, Kim Dickens, Heather Graham
MARCO BELLOCCHIO - BELLA ADDORMENTATA
Italy, France, 115'
Toni Servillo, Isabelle Huppert, Alba Rohrwacher, Michele Riondino, Maya Sansa, Pier Giorgio Bellocchio
PETER BROSENS, JESSICA WOODWORTH - LA CINQUIÈME SAISON
Belgium, Netherlands, France, 93'
Aurélia Poirier, Django Schrevens, Sam Louwyck, Gill Vancompernolle
RAMA BURSHTEIN - LEMALE ET HA'CHALAL (FILL THE VOID)
Israel, 90'
Hadas Yaron, Yiftach Klein, Irit Sheleg, Chaim Sharir
DANIELE CIPRÌ - È STATO IL FIGLIO
Italy, 90'
Toni Servillo, Giselda Volodi, Alfredo Castro, Fabrizio Falco
FRANCESCA COMENCINI - UN GIORNO SPECIALE
Italy, 89'
Filippo Scicchitano, Giulia Valentini
BRIAN DE PALMA - PASSION
France, Germany, 94'
Rachel McAdams, Noomi Rapace, Paul Anderson, Karoline Herfurth
XAVIER GIANNOLI - SUPERSTAR
France, Belgium, 112'
Kad Merad, Cecile De France
KI-DUK KIM - PIETA
South Korea, 104'
Cho Min-soo, Lee Jung-jin
TAKESHI KITANO - OUTRAGE BEYOND
Japan, 110'
Tomokazu Miura, Ryo Kase, Fumiyo Kohinata, Toshiyuki Nishida
HARMONY KORINE - SPRING BREAKERS
USA, 92'
James Franco, Selena Gomez, Vanessa Hudgens, Ashley Benson, Heather Morris
TERRENCE MALICK - TO THE WONDER
USA, 112'
Ben Affleck, Rachel McAdams, Rachel Weisz, Javier Bardem, Olga Kurylenko
BRILLANTE MENDOZA - SINAPUPUNAN (THY WOMB)
Philippines, 100'
Nora Aunor, Bembol Rocco
VALERIA SARMIENTO - LINHAS DE WELLINGTON
Portugal, France, 151
Nuno Lopes, Soraia Chaves, John Malkovich, Marisa Paredes, Melvil Poupaud, Mathieu Amalric
ULRICH SEIDL - PARADIES: GLAUBE (PARADISE: FAITH)
Austria, France, Germany, 113'
Maria Hofstätter, Nabil Saleh
KIRILL SEREBRENNIKOV - IZMENA (BETRAYAL)
Russia, 115'
Franziska Petri, Dejan Lilic, Albina Dzhanabaeva, Arturs Skrastins
Out of Competition (Work by established directors who have screened in previous editions of the festival)
JEAN-PIERRE AMERIS - L'HOMME QUI RIT
France, Czech Republic, 95'
Gérard Depardieu, Marc-André Grondin, Christa Theret, Emmanuelle Seigner
LYUBOV ARKUS - ANTON TUT RYADOM (ANTON'S RIGHT HERE) [SPECIAL SCREENINGS]
Russia, 110'
(documentary) Anton Kharitonov, Rinata Kharitonova, Vladimir Kharitonov
Pages: 1 2