William Friedkin 10-Word Review Contest: Win Tickets to Killer Joe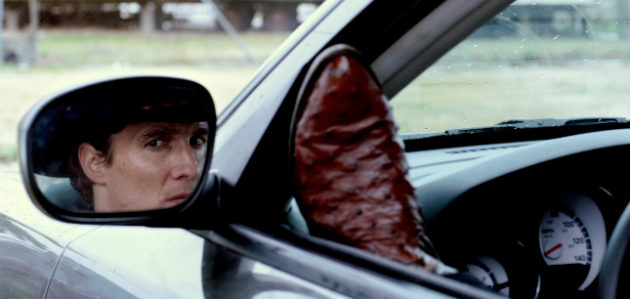 William Friedkin barrels into theaters this Friday with Killer Joe, boldly adapted from Tracy Letts' ultra-violent Southern-fried play about a Texas lawman/assassin who ingratiates himself into the family of the low rent punk (Emile Hirsch) who's hired him to murder his mother. Los Angeleno Movieliners, grab a bucket of fried chicken and your twisted wits and dive into our latest 10-word review contest, tackling any of Friedkin's cinematic output for a chance to win tickets to see Killer Joe this Thursday!

Movieline has five (5) pairs of tickets to attend a special screening of Killer Joe this Thursday, July 26 at 7:30pm at the Arclight in Hollywood — attendees must be 18 and over, due to its unapologetic NC-17 rating. To win, enter your best 10-word review of any William Friedkin movie and Movieline's editors will select the five best, boldest, most original entries.
Where to start? Maybe with landmark crime pic The French Connection, which won Friedkin the Oscar for Best Director. Or The Exorcist, his nightmare-inducing, Oscar-winning horror classic? Or Sorcerer, or Cruising, or To Live and Die in L.A., Blue Chips, Jade, Bug... so much Friedkin! Have at it, and remember: Entries must be exactly ten words, only one post per person, and make sure to include your email address when you enter.
Contest will end Tuesday, July 24, at 3pm PT/6pm ET. Winners will notified via email.
Killer Joe hits theaters in limited release on Friday.