The Hobbit, The Silmarillion, and 48 FPS: More Tolkien In Store for Peter Jackson?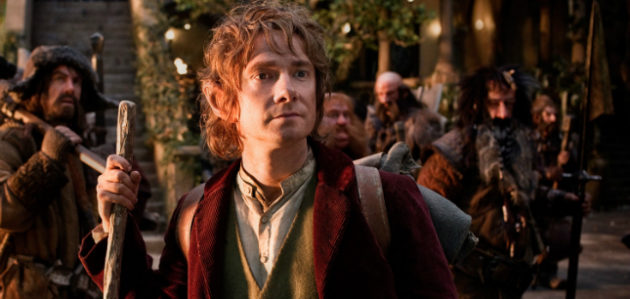 After bringing 12 minutes of The Hobbit to Comic-Con — where Peter Jackson purposefully did not present footage in the 48 frames per second/3-D presentation that perplexed audiences at CinemaCon — the Lord of the Rings filmmaker spoke further about his desire to explore even more ground in the fantasy universe created by J.R.R. Tolkien. One possibility may be a third Hobbit film culled from Tolkien's expansive LOTR notes and appendices, though Jackson admitted that the author's posthumously published Silmarillion might present more of a challenge.

Familiar faces filled the screen in the Hobbit preview, which gave Comic-Con fans glimpses of Cate Blanchett's Galadriel, Ian McKellen's Gandalf, Orlando Bloom's Legolas, and new cast member Martin Freeman as Bilbo Baggins in the two-parter, which will hit screens in December 2012 and 2013. Speaking with press, Jackson acknowledged his choice to present the footage in 2-D rather than the 48 fps that earned mixed-to-negative buzz at CinemaCon. "We have to try to figure out ways to make this cinematic experience much more spectacular, more immersive," he said. "But you know, Hall H isn't the place to do it."
Neither is showing just ten minutes of footage in 48 fps an adequate way to introduce the format to thousands of uninitiated fans who may not even be used to big screen 3-D, he insisted. CinemaCon seems to have also taught Jackson not to let 48 fps overshadow the actual film at hand. "I didn't want to repeat the CinemaCon experience where literally people see this reel and all they write about is 48 frames a second. That doesn't do us any good. It doesn't do 48 fps any good. To accurately judge that, you really need to sit down and watch the entire film."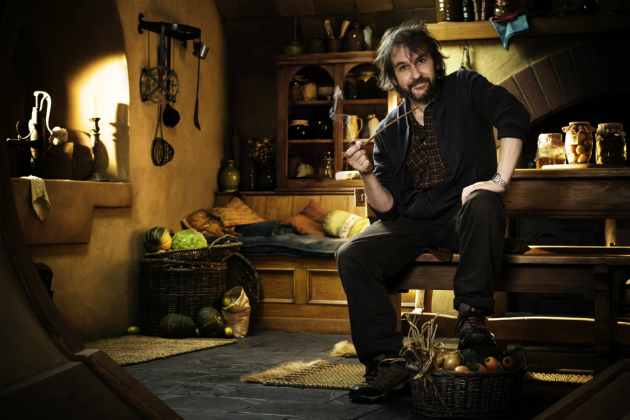 Meanwhile, Jackson and collaborators Philippa Boyens and Fran Walsh are in the early stages of looking at a potential third Hobbit film based on the vast 125-page appendices in Tolkien's Return of the King, some of which was used to flesh out The Hobbit: An Unexpected Journey and The Hobbit: There and Back Again.
"Philippa and Fran and I have been talking to the studio about the other things we haven't been able to shoot and seeing if we can possibly persuade them to do a few more weeks of shooting — possibly more than a few weeks, actually — a bit of additional shooting next year," Jackson said. "There are other parts of the story that we'd like to tell that we haven't had the chance to tell yet."
Jackson looked to the additional Tolkien notes to fill in certain character backstories and events missing from the primary texts. "For instance, in The Hobbit where Gandalf mysteriously disappears for chapters on end and it's not really explained in any detail where he's gone, much later Tolkien fleshed those out in these appendices," he explained. "It was altogether a lot more dark and more serious than what was written in The Hobbit. And I do want to make a series of movies that run together so if any crazy lunatic wants to watch them all together in a row, there will be a consistency of tone."
A completist's cinematic tour of the LOTR world might include Tolkien's Silmarillion, a collection of universe-building mythology edited and posthumously published by Tolkien's son Christopher in 1977. The problem, Jackson says, is in who controls the rights to the work. "The Silmarillion is the big volume, but that's owned by the Tolkien estate," he said. "It's not owned by Warner Bros. or MGM — and I don't think the Tolkien estate are very fond of these movies, so I wouldn't expect to see The Silmarillion any time soon."
Read more from Comic-Con 2012 here.
Follow Jen Yamato on Twitter.
Follow Movieline on Twitter.