R.I.P.: Oscar-Nominated Nora Ephron Dead at 71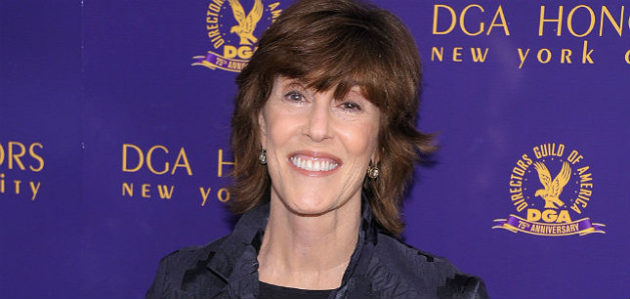 A flurry of online reports today revealed that filmmaker Nora Ephron was battling illness in a New York hospital and not expected to survive the night. The Washington Post now reports that Ephron has died six years after being diagnosed with the blood disorder myelodysplasia.

Ephron was nominated for an Oscar three times for writing Silkwood, When Harry Met Sally..., and Sleepless in Seattle. As a director she helmed eight features, including popular romantic comedies Sleepless in Seattle and You've Got Mail. Ephron had also earned acclaim as a journalist, essayist, and blogger, and most recently directed the foodie biographical drama Julie & Julia.
Remember Ephron with a spirited clip from the 2007 documentary Dreams on Spec, in which she vividly compares screenwriting and filmmaking to making a pizza.