Nora Ephron 'Gravely Ill' - Liz Smith's Eulogy Followed By Conflicting Reports (UPDATED)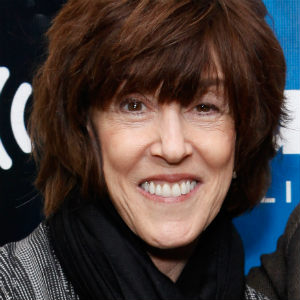 While official confirmation has yet to be reported, columnist Liz Smith eulogizes friend and filmmaker Nora Ephron, writer and director of films including Sleepless in Seattle, You've Got Mail, and 2009's Julie & Julia. "People who never dreamed she was ill, are crestfallen. Amazed. Stunned," Smith writes. "I won't say, "Rest in peace, Nora" – I will just ask "What the hell will we do without you?" UPDATE: Sources clarify that Ephron is alive, but "gravely ill."

Meanwhile, advice columnist Margo Howard, who also writes for the online publication The Women on the Web, where Smith's remembrance appeared today, Tweeted the news citing Smith as her source:
Contradicting the odd announcements, the New York Times contacted Ephron's publisher, Knopf, who said she has not died:
UPDATE: Newsweek/Daily Beast reporter MariaElena Fernandez chimed in through the confusion, adding that Ephron, who is battling cancer, is alive but near death.
UPDATE: TMZ cites family members who say Ephron is "gravely ill," while Roger Friedman has been told that she's in a New York hospital suffering from "a rare form of leukemia."
Developing...
[WOW]