Magic Mike Headed to Broadway?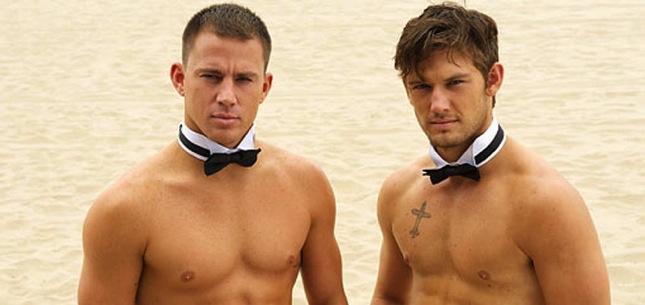 Director Steven Soderbergh's Magic Mike debuted over the weekend, closing out the Los Angeles Film Festival. And while the Warner Bros film opens in theaters this Friday, fans may have the opportunity to see it live in the flesh as it were in the future.

Starring Channing Tatum, the story loosely revolves around the actor's eight month stint dancing at male strip clubs in Tampa, Florida. It is a time during which Tatum admits to witnessing a much more dark and depressing version of events than what producing partner/writer Reid Carolin transposes to the script. He meets an eager college drop out, played by Alex Pettyfer and takes him under his wing.
Carolin tipped off to USA Today that there are plans to strut Magic Mike on Broadway in the near future. ""We are working on it as a Broadway show, which would be a different story," said Carolin, adding, "More of a romp, more of a fun night out at a club with a story. I'm almost more excited about that than the movie because I think it's the perfect thing for women to go see on Broadway, to be participants in the show." And Pettyfer may have a chance to show more skin as well if and when the show hits the great white way. He said he "absolutely" would do the show. ""I think we should all do the opening night," he said.