Lee Daniels' Paperboy Gets Delivery Date, Ryan Phillippe Readies Directorial Debut: Biz Break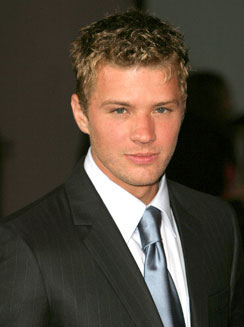 Also in Wednesday afternoon's round up of news briefs, Rob Reiner may join Martin Scorsese's latest project and Zooey Deschanel has a round about kind thing to say about the internet. And what does Piranhaconda director have to say to a critic who panned his latest? It isn't pretty...

Lee Daniels The Paperboy Hits in October
Oscar-nominated director Lee Daniels' latest The Paperboy will open theatrically October 5th distributor Millennium Entertainment said. The film stars Matthew McConaughey, Zac Efron, David Oyelowo, Macy Gray, John Cusack and Nicole Kidman. The Cannes debut erotic thriller is set in 1969 revolving around a young man who returns to his small Florida hometown to help his reporter brother uncover the truth about a man on death row, who might have been wrongly convicted.  In the process, he falls for the convict's lover.
Around the 'net…
Rob Reiner in Consideration for Wolf of Wall Street
Reiner is in negotiations to join Martin Scorsese's The Wolf of Wall Street. He's play Max, the father of Leonardo DiCaprio's character, Jordan Belfort. he film is based on the memoir by Belfort with the script being written by Boardwalk Empire creator Terence Winter, Deadline reports.
Zooey Deschanel on the Internet: It Will Get More Positive
The actress told THR that "There's way too much negativity online. But it will eventually change." But Veep's Julia Louis-Dreyfus countered, "It will get worse."
Ryan Phillippe to Make Directorial Debut with Shreveport
The actor will make his debut behind the camera with the indie thriller which he'll also star in, playing a fading star who is suddenly kidnapped and tortured while making a low budget film, Variety reports.
Piranhaconda's Director Has Words for a Critic
Jim Wynorski's latest Piranhaconda - yep, a cross between an anaconda and a piranha - had debuted on the SyFy Channel already, but one negative review on Dread Central set off a vicious retort from the filmmaker. It involved an 'F' and a You' and then some more choice words, Indiewire reports.