Twilight Teaser Explains Breaking Dawn Part 2 in 10 Seconds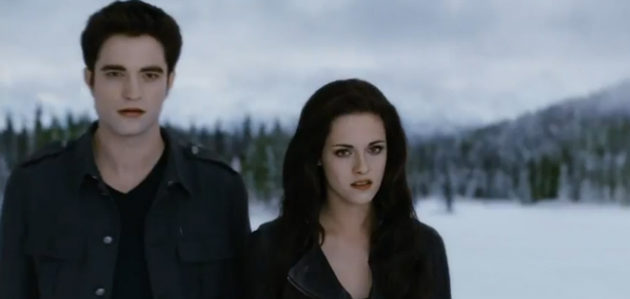 If you were to condense the plot of November's The Twilight Saga: Breaking Dawn Part 2 into ten expository seconds for the uninitiated, it would go something like this: Aww, a vampire baby! Is she a monster? Ack, the scary Italians! Which is what the ridiculously short teaser trailer released today covers, in a nutshell. Who needs a full two and a half minutes when you can get all the vital information in the time it takes to say "Watch Kristen Stewart and Robert Pattinson in a teaser for a trailer for The Twilight Saga: Breaking Dawn Part 2?"


For those keeping score at home, the full Breaking Dawn Part 2 trailer will hit tomorrow - on Edward Cullen's birthday.
Breaking Dawn Part 2 hits theaters November 16.