WATCH: Naked Shia LaBeouf Strips Down with Butterflies, Interpretive Dance For NSFW Sigur Rós Video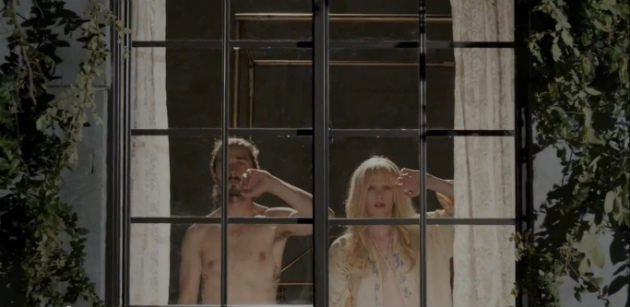 Filmmaker Alma Har'el (Bombay Beach) was originally going to film Icelandic outfit Sigur Ros for their "Fjögur píanó" music video, but then she apparently ran into Shia LaBeouf and the whole concept changed into a Big Idea-filled meditation involving nudity, interpretive dance, and an underwater acid trip. Of course! Watch the NSFW (but oddly gorgeous) short and ponder away after the jump.

"Originally [Har'el] was going to film us on super 8 in Iceland all playing the piano lines from the song," explains bassist Georg Holm, "but then she rang and said she'd met Shia LaBeouf and they'd changed the idea. That was the last we heard of the concept and she told us nothing about what was going on."
LaBeouf is joined by actress Denna Thomsen in the piece, one of a dozen videos commissioned by the band to accompany their latest album, "Valtari." According to the Wall Street Journal, each filmmaker was given a $10,000 budget and carte blanche to deliver a video.
The video, Har'el suggests, "is about addiction to drugs, or sex, or anything–and how you get stuck in a cycle." And the dead butterflies festooning the bedroom that imprisons the couple? The director says they symbolize "very beautiful things that die very fast," the experiences or emotions that couple share ad nauseam. "For me, it's about not knowing how to get out of something without causing pain to somebody else," Har'el says. "For other people it might be about candy and fish. I'm down with that.
[via WSJ]