LA Film Festival: Dead Man's Burden, The Iran Job, and More — Get a Head Start on the Films and Filmmakers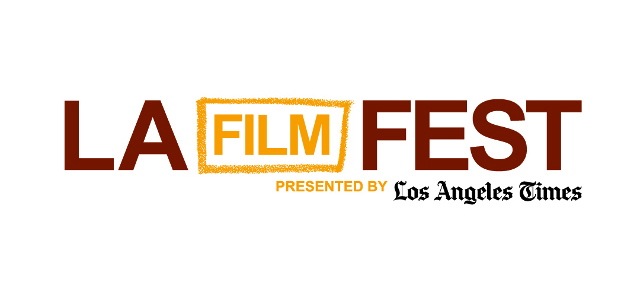 The Los Angeles Film Festival opens Thursday night with Woody Allen's To Rome with Love and the event even scored the presence of the director himself — at least, according to reports. But after the spectacle of opening night carries into the main core of the festival's selection, new and established filmmakers from around the world will be screening their latest in the festival's various sections. Movieline asked filmmakers in the LA Film Festival's Narrative and Documentary competitions to share some thoughts on their work. Also take a look at their trailers and be in the know…

Dead Man's Burden, directed by Jared Moshé [Narrative Competition]
Synopsis:
Opening with a startling act of violence, this tense, classically crafted indie Western takes place in the aftermath of the Civil War on a hardscrabble homestead in New Mexico where the McCurry clan has been struggling to survive. Martha McCurry sees salvation in selling the family farm, against the wishes of her father. With the patriarch's death, she seizes her opportunity, but her plans are upset by the unexpected return of her brother Wade, a defector to the Union Army long thought dead. Jared Moshé's impressive first feature depicts a family in the lethal grip of its own civil war. [Courtesy of Los Angeles Film Festival]
Comments by Jared Moshé:
Why Dead Man's Burden is worth checking out at LA Film Festival:
I hope audience will check out my film at LAFF because they're interesting in a story that explores a country divided by the Civil War through the lens of a family it ripped apart. After the Civil War, America embraced the Western as a myth to reunite the North and the South. We looked West for a fresh start.  And we got one.  But wounds still festered darkly beneath the surface.  Dead Man's Burden looks at those wounds and what it would take to heal them. Also, they might want to see a classic western on the big screen.
Tales from the set…
Well, we shot on location at the end of a two-mile dirt road that became a clay pit every time it rained. More than once we had trek up on foot – sometimes in the dark with jumper cables. There was no cell phone reception and a limited amount of film. Dust was everywhere and in everything. We were making a period piece with strong-willed horses; attention seeking goats that would eat anything and everything; chickens that loved to hang out in the production office; and black powder guns that actually fired except when we needed them to. Making a western was a living a western.
Thoughts about the trailer…
With the teaser we hope to convey a sense of the world you'll be entering when you go to see Dead Man's Burden. This is a classic Western with vast open spaces captured on a wide screen with cowboys who ride tall in the saddle, nefarious bankers playing the angles, and women who… well, maybe you'll just need to see the film.
--
Four, directed by Joshua Sanchez [Narrative Competition]
Synopsis:
Over the course of a steamy 4th of July night, four people discover the difficulties of making an honest connection with someone else when they are trapped by the lies they tell themselves.
In Joshua Sanchez's psychologically and ethnically complex adaptation of an acclaimed Christopher Shinn play, a father and daughter, each enshrouded in loneliness, reach out for sexual intimacy: he with a nervous, self-hating teenage boy, she with a smooth-talking wannabe homeboy. Wendell Pierce, Aja Naomi King, EJ Bonilla and Emory Cohen shine in this touching, sometimes raw depiction of the evasions, power games and isolation of everyday American life. [Courtesy of Los Angeles Film Festival]
Comments by Joshua Sanchez:
Sanchez gives his take on the film:
A steamy July 4th night brings four people together in two tales of seduction and conflicted desire. Joe is a black, middle-aged, married man out on an Internet date with June, a white teenage boy. Abigayle is Joe's precocious daughter, out herself with a hot, wisecracking, Latino basketball player named Dexter. As the two couples get to know each other intimately, their realities are tested, and the outcome is bracing. Based on the play by Pulitzer Prize finalist and Obie-winning playwright Christopher Shinn, Four stars Wendell Pierce, acclaimed for his roles in the HBO series The Wire and Treme and Emory Cohen from NBC's Smash. 
Why audiences should check out Four at LA Film Festival:
The performances in this film are going to blow people away. The characters  are not easily defined and challenge the audience to think about their own lives in unexpected ways. FOUR is based on a play that is beautifully written piece about four people who are struggling to connect with others and with themselves.
Tales from the set:
We shot the film in the summer of 2011, almost exactly a year ago. It took about five years and lots of fits and starts to make it. The shoot was intense and mostly shot at night in cars. We had a lot of long nights on process trailers that nearly drove me crazy. But I think the performances and visuals in this film speak for themselves and draw people into the world we worked hard to create. We shot the film in lots of long take close-ups and close-up two-shots. I was inspired a lot by Faces and Kids, both of which are films set on one night with four main characters.
Thoughts about the trailer...
For this one minute teaser, I wanted to create a sense that the film is a ride you go on over the course of one night. I think it sets up the characters and the situation nicely, while hinting at some of the drama that will unfold, while not giving away too much.
--
A Night Too Young, directed by Olmo Omerzu [Narrative Competition]
Synopsis:
On a snowbound New Years Day, two gawky, innocent 12-year-old boys are asked to buy vodka by Katerina, a young woman they barely know, and the two men who accompany her: one her reluctant lover, the other his friend who wants to be her lover. The boys bring the booze to her apartment, and so begins a night they'll never forget, as they become silent pawns in the strange sexual power games that grown ups play. This finely polished gem of a comedy, by gifted 26-year-old Czech director Olmu Omerzu, subtly shifts from humor to menace to dream, compelling the audience to watch with the same wide-eyed fascination as these two bewildered boys, who will never be quite so innocent again. [Courtesy of Los Angeles Film Festival]
Comments by Olmo Omerzu:
Omerzu gives his take on the film:
In a New Year's Night two boys on the edge of puberty end up together with two men in a young woman's apartment. Here they become witnesses and at the same time tools for the invidious relation games of the adults. David, Katerina and Stepan are torn between seduction, lust and yearning for love, which ultimately leads to hurt and disappointment.With the break of dawn each of them is at least one night older.
Why audiences should check out A Night Too Young at LA Film Festival:
A Night Too Young is not a typical coming-of-age story. I would label it as some kind of allegory, where the child's world is reflected in the adult world and vice versa. Each child character has his own adult representative, an adult alter ego. The parallels between the child and adult characters allow us to work out what each child will be like when they're grown up.
Tales from the set:
The very first shooting day was actually the "love" scene between Katerina and the boy – it was necessary because of the location planning – so it was a real icebreaker for the actors. From that moment  the mood on the set was relaxed.
Thoughts about the trailer…
We wanted to create the feeling of urgency and uncertainty, to leave the viewer with questions to be answered. We believe the trailer is disturbing and energizing at the same time, also thanks to the selection of music.
--
The Iran Job, directed by Till Schauder [Documentary Competition]
Synopsis:
Director Till Schauder spent a year in Iran with journeyman American pro basketball player Kevin Sheppard, who signed on to play for the upstart Iranian Super League team A.S. Shiraz as one of two non-Iranian players (his roommate is a giant Serb). This lively, well-told tale is not simply a standard "fish out of water" sports doc: it's also a snapshot of the radical fissures in Iranian society. Sheppard, a gregarious charmer, makes friends wherever he goes and forms a fascinating relationship with three strong, independent Iranian women who bristle at the restrictions of an oppressive theocracy. Their touching, unlikely bond makes for an illuminating study in cross cultural understanding. [Courtesy of Los Angeles Film Festival]
Comments by Till Schauder:
Schauder give the spiel on the film:
The Iran Job follows American basketball player Kevin Sheppard as he accepts a job in one of the world's most feared countries: Iran.
Why audiences should check the film out at LA Film Festival:
Because Kevin will make you laugh in spite of the prospect of playing in a country that's supposedly full of illegal nukes and Islamic terrorists. In the process he will challenge your expectations about a hated nation - from the perspective of a duh-rag wearing, hip-hop loving, cross-culture-curious American athlete. With the world's attention laser-focusing on Iran, and elections just around the corner, this is a critical time to take a fresh look at Iranians.
Tales from the set:
I filmed Kevin in Iran over several visits, while my wife Sara, who's also the producer of the film, was back in Brooklyn, pregnant with our second child. On my last trip - in the run-up to Iran's controversial presidential election - I was informed that I had made it onto a "black list" (for reasons still not clear to me), and was put in detention in a kind of "hotel-prison" inside the glitzy new Tehran airport. So while Sara was at home, 5-months pregnant with kid number 2, I was stuck in Tehran hand-shredding some not-so-cool-documents-when-you're-stuck-in-Iran and flushing them down the toilet. I was sent back to New York on the next plane -- a stroke of luck in retrospect given the number of filmmakers and journalists recently arrested in Iran. I'm still not allowed back in, which is a shame because I'd really like to take my kids there, and of course share the film with the people in Iran.
And further thoughts...
People are people everywhere in the world. If we focus on that we'll find a way to work around our differences.
Stay tuned for Movieline's coverage of the LA Film Festival, which kicks off tonight with Woody Allen's To Rome With Love.
Follow Movieline on Twitter.