Woody Allen's To Rome With Love: How Do You Say 'Neurotic' In Italian?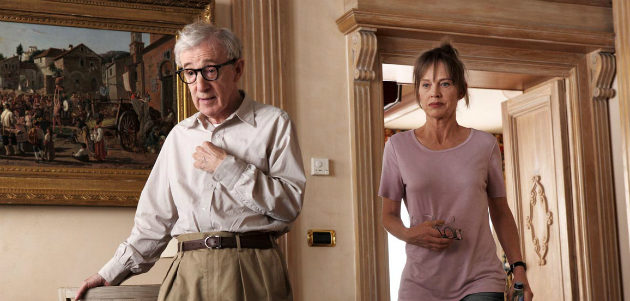 Woody Allen continues his cinematic Eurotrip with To Rome With Love, which aims to repeat the formula of pitting navel-gazing privileged Americans against Old World locales with charming results. While it doesn't go for the transformative magic of Midnight in Paris, will Woody's Rome outing capture something special in Italy? Watch the first trailer below.

To Rome With Love is comprised of four vignettes; one features Allen (in his first onscreen turn since 2006's Scoop) and Judy Davis as a married couple; another stars Greta Gerwig, Jesse Eisenberg, Alec Baldwin and Ellen Page as Americans in Rome; a third features Penelope Cruz; and the fourth follows Roberto Benigni. While the trailer gives little away in terms of plot, it does provide a peek at how Allen's brand of neurosis-comedy will play set against the streets and countryside of Italy. (Answer: Pretty much the same as it does in France, Spain, and New York.)
Via Yahoo!:
To Rome With Love debuts on June 22.