Rumor: Universal Wants Angelina Jolie to Direct 50 Shades of Grey?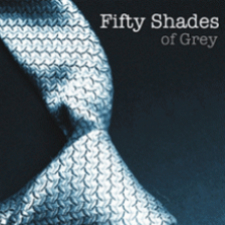 File under WTF, Out of Left Field, and Most Probably Not Happening, Like Ever: According to Deadline, rumor has it that Angelina Jolie, coming off of her directorial debut In the Land of Blood and Honey, has been in the unofficial running to join the 50 Shades of Grey adaptation -- not as Mrs. Robinson, not as some kinky bondage-enthusiast, but as... director.

Mike Fleming reports from the floor of the rumor mill: "I've heard rumors about the possibility of Angelina Jolie having a conversation or two about directing it... The studio says that no discussions have been had, but they note that if she was interested, that the studio would be also. They loved her directorial debut, In The Land Of Blood And Honey."
I'm not sure what about Blood and Honey would suggest that Jolie is a great pick to direct the steamy erotica adaptation, though she has won "honors" in various men's magazines for being the Sexiest Woman Alive, and those things ought to count for something.
In any case, Fleming says, Jolie's busy. "I'm told she's completely focused on her next film, Maleficent, at Disney and isn't entertaining other offers at this moment."
So maybe the Jolie train has already come and gone. Assuming so, which director would you like to see tackle 50 Shades of Grey? I'll start with a few: Adrian Lyne (via Deadline commenters). Just Jaeckin. John Waters. Go!
[Deadline]