It's Official: Brad Pitt and Angelina Jolie Are Engaged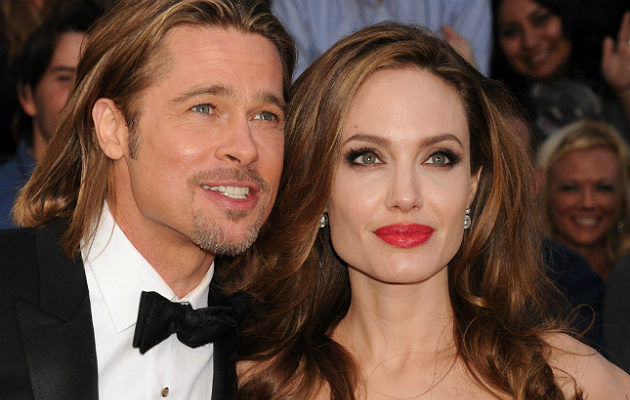 They'll soon go from Mr. and Mrs. Smith to Mr. and Mrs. Pitt -- that's right, celebrity supercouple Brad Pitt and Angelina Jolie are finally making it official. A rep for the pair confirmed their news today to THR, calling it "a promise for the future." Really, isn't the long-awaited Brangelina engagement a promise for us all?

Hmm... could this be why Jolie made such concerted efforts to hide her ring finger on the red carpet last month in New York? Observe: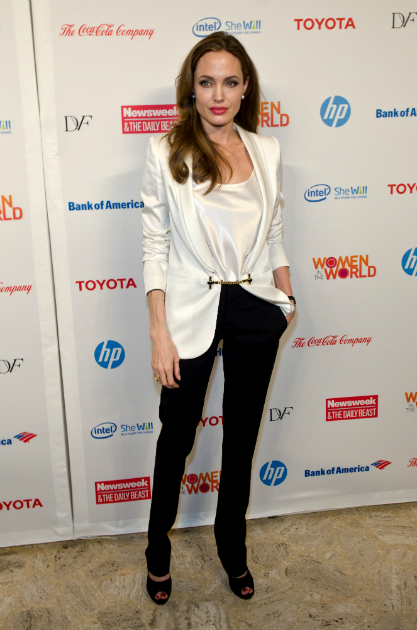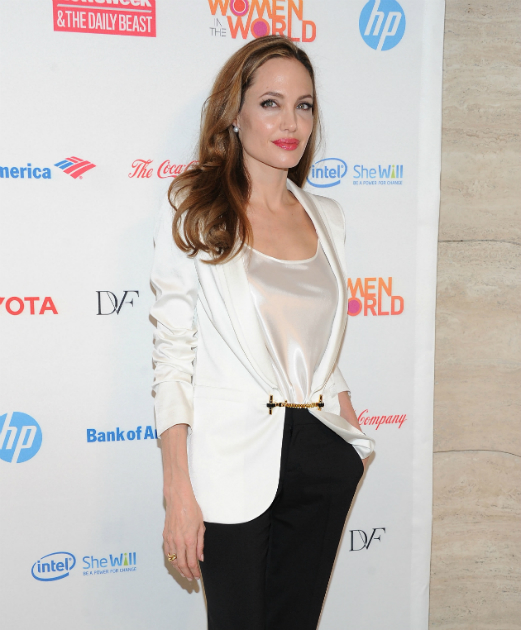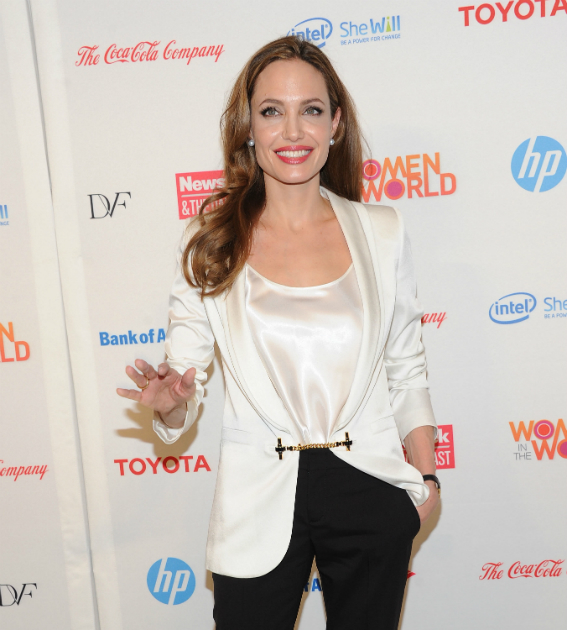 What's that? You don't care? FINE. Let the rest of us live vicariously through Brad 'n' Angie while simultaneously coveting their happiness on this glorious day. Isn't that what engagement announcements are for? (Or is this all an elaborate PR stunt to promote that Jason Segel-Emily Blunt movie about people who can't get their act together?)
Whatever. Congrats to the happy, gorgeous, charitable, and rich & famous couple and TGIF.
[THR]