Klown Poster Debut: Eat Your Heart Out, Hangover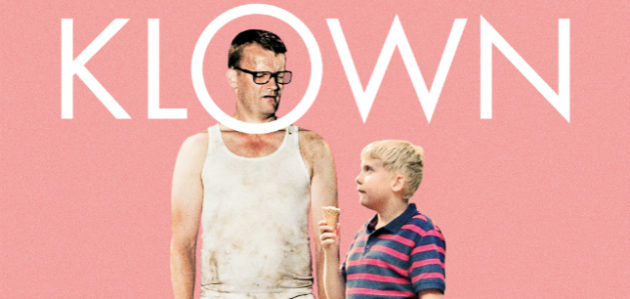 It's raunchy. It's Danish. It's really, truly, hilariously inappropriate. And yes, it might be the funniest movie of the year. Get a peek at Klown, the comedy that promises to out-do The Hangover movies and all of Judd Apatow's R-rated oeuvre this July, courtesy of Drafthouse Films, in Movieline's exclusive poster debut.

Klown is the tale of two bumbling friends (Frank Hvam and Casper Christensen) who embark on a road trip — Casper in search of extramarital flings, Frank in search of his paternal potential — with Frank's girlfriend's young nephew in tow. Think Curb Your Enthusiasm meets The Hangover and you've got the idea. Then take a leap beyond the boundaries of even the most vulgar jokes in Hollywood comedies and you're even closer to what's in store in Klown.
Released in Denmark as Klovn: The Movie, Klown is based on the Danish sitcom of the same name, which ran for six seasons; after playing Fantastic Fest, Klown was picked up by the good folks at Drafthouse Films, who will release the film in New York, L.A., Austin, and on VOD on July 27.
Meanwhile, Klown is set to get the remake treatment courtesy of Todd Phillips and Danny McBride, a fit that makes a lot of sense... and yet, McBride is always so McBride-y. Which might work out just fine, but trust me: See the original first. Camping trips and music festivals and babysitting will never be the same.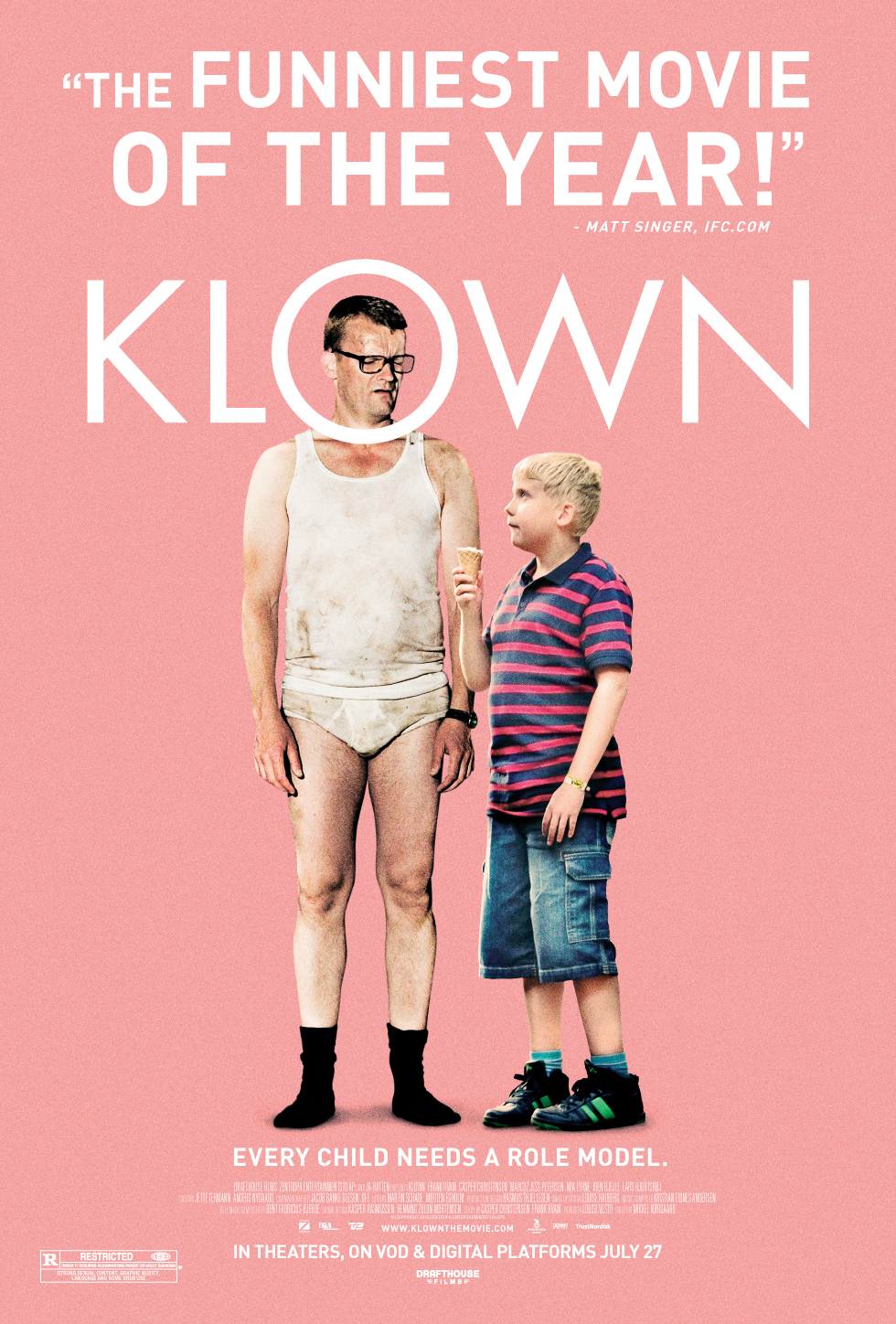 Synopsis:
In what critics are hailing as "the funniest movie of the year!" (IFC), KLOWN follows two wildly inappropriate friends - played by celebrated international comedians Frank Hvam and Casper Christensen - as they run amok through the Danish countryside plowing through endless awkward confrontations and unspeakable debaucheries. Hopelessly wrongheaded Frank "kidnaps" the 12-year-old nephew of his pregnant girlfriend in an eager attempt to prove his fatherhood potential to join sex-crazed Casper on his secret adulterous weekend canoe trip. From exclusive brothels, hospitalizations, armed robberies and even prison, the three paddle downstream from one chaotic misadventure to the next culminating in a surprise sentimental portrait of friendship and a final shocking reveal that you won't soon unsee.
And for good measure, check out the film's NSFW redband trailer, which is pretty much the best bit of one of many great scenes from the movie. (SPOILER ALERT!)
Klown opens in NY, LA, and Austin (and on VOD!) on July 27. More info at the film's website.