Promo Trailer for Kristen Stewart's Mother's Transgender Prison Movie K-11 Debuts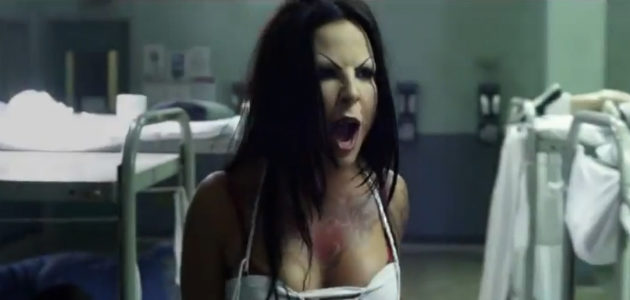 Twilight fandom extends interest by association to every cast member's extra-Twilight projects, and sometimes that vampire bump pays off for relatives, too. Case in point: K-11, an intense-looking prison drama that's gotten considerable exposure from the fact that it's directed by Kristen Stewart's mother, Jules. (The erstwhile Bella Swan was also once attached to star in the film, which, watching this first look at K-11, would have been very interesting). Also: Goran Visnjic stars! Roll the promo.

Oh, did I mention K-11 is about a Hollywood record producer who wakes up in jail after a bender, only to find he's been placed in the special section for homosexuals and transgender prisoners where Deebo from Friday/The President from The Fifth Element (AKA Tiny Lister) lives? And that Mexican soap star Kate del Castillo rules the coop as a terrifying transsexual named Mousey?
Also in this movie: D.B. Sweeney, Ginger from True Blood, Portia Doubleday, Jason Mewes, and reportedly the voice of Kristen Stewart, whose brother Cameron Stewart also appears making his feature debut.
Director Stewart Tweeted out a link to the promo trailer from her Twitter account, where she also recently Tweeted about buying her daughter a baguette in Cannes. The film screened there earlier this week for buyers.
[via @RealJulesStew]