Anchorman 2 Teaser: It's Jean Creamin' Time!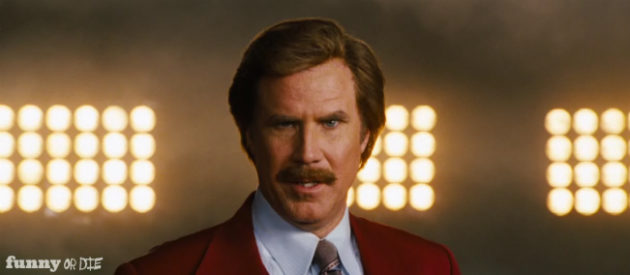 Ron Burgundy and his team of crack news reporters are back for Anchorman 2, and they've already cut two teasers that tantalize with glimpses of what lies ahead: More bad clothes, more cheeky one-liners, and Will Ferrell's fine, fine mustache. Is "jean creamin'" the new "pants party?"

Well, at least we have sub machine guns and boobies to look forward to, even if Anchorman 2 doesn't even begin filming until 2013.
Watch the trailer debut at Funny or Die.