New Dark Knight Rises Poster: Batsplosion!
Another Chris Nolan Batman movie poster, another juxtaposition of the Gotham City skyline in disarray featuring the Bat-symbol carved artfully in the air out of debris and angsty madness — this time, with more Batman! Get a gander at the new Batsplosion-ey poster for The Dark Knight Rises, which hits July 20 promising that "A Fire Will Rise." (In your pants, amirite?)

A second tagline also gives the poster a feeling of baddie Bane's presence, even if he's nowhere to be found: "The Legend Ends..." Or maybe that's just Nolan's way of telling us he's almost done with his superhero opus. Either way, July's right around the corner.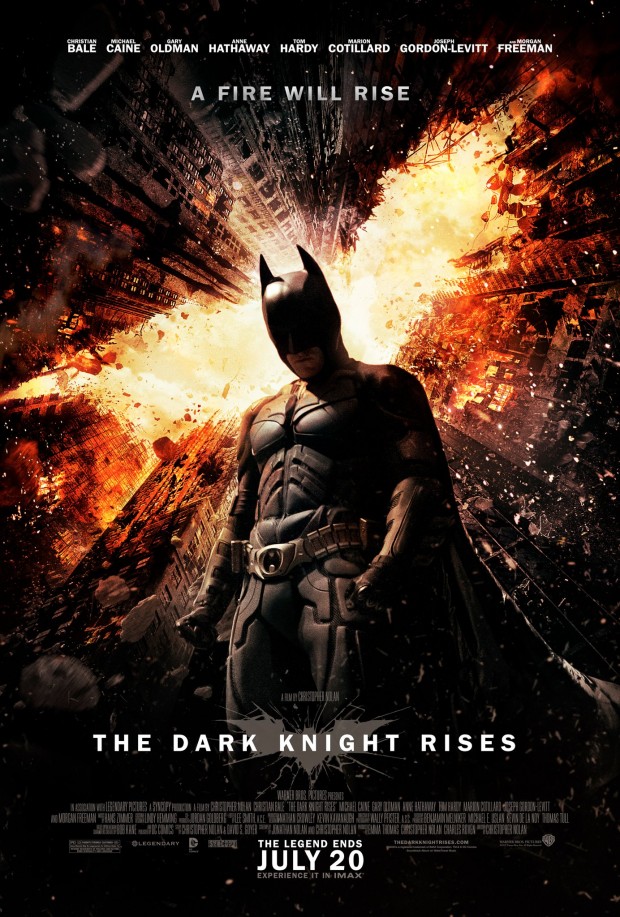 [via Facebook]