James Bond Goes Gun Barrel Chic in First Teaser Poster for Skyfall

While the first trailer for James Bond pic Skyfall won't hit until next week (!), official site 007.com has a treat in the form of a teaser poster for the November release. And while there's precious little to glean from the black and white composition, there's something surprisingly compelling in the simplicity of Daniel Craig, front and center, striding towards us from inside the Bond gun barrel.

The juxtaposition of what looks like a drainage tunnel with Craig's dapper, Tom Ford-tailored coolness gives us the sense that he's unafraid to walk into the world's dirtiest, grimiest underbelly in his fancy lad haberdashery. What's more: He's not shooting at us in the classic Bond gun barrel scenario, which traditionally envisioned the suave spy aiming and firing at the camera; look at his placement and you see he is the bullet.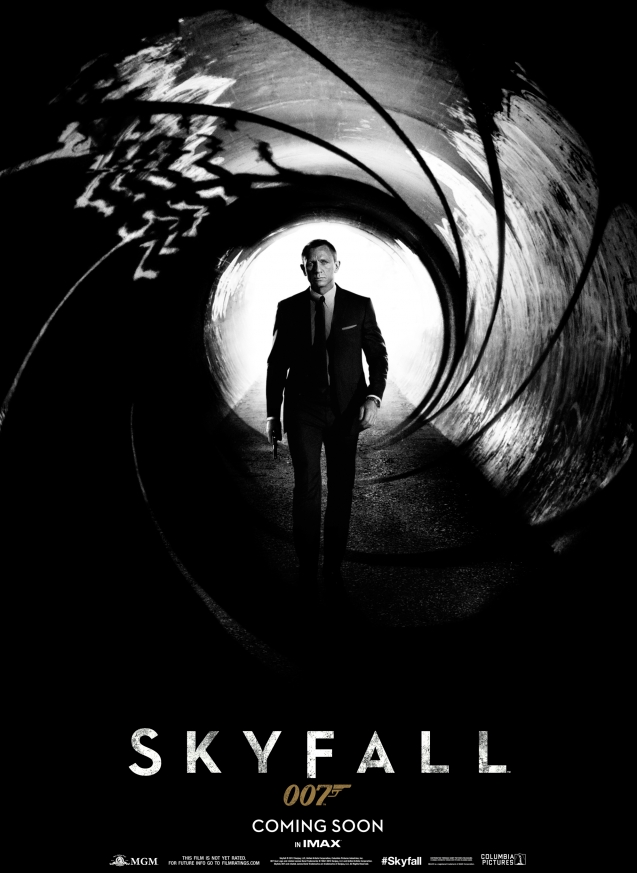 By my count this is the first of the Craig Bond flicks to use the iconic gun barrel motif in its poster designs; some form of it was employed here and there in the Bond films of Timothy Dalton and Pierce Brosnan, though not so much in the artwork of the golden era of Bond (i.e. the Connery-Moore years).
That said, this 1980 German re-release poster from the O.G. Bond pic Dr. No utilized what you might consider a variant of the gun barrel motif. (Side note: Is there another gun in Connery's pocket or is he happy to see us?)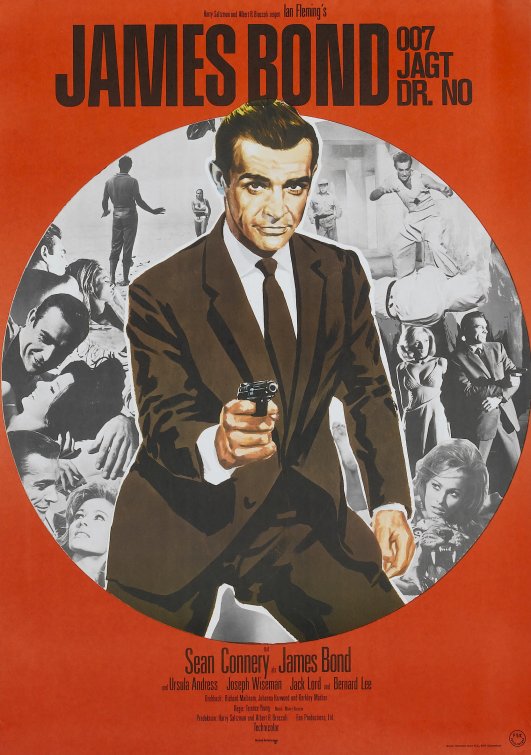 Skyfall hits theaters November 9.
[via 007.com]