Iron Man 3 Casts James Badge Dale as Eric Savin/Coldblood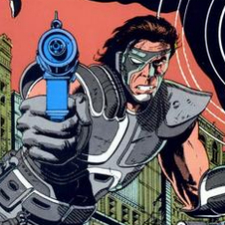 The Shane Black-helmed Iron Man 3 begins filming this month, but Marvel fans are still trying to piece together clues as to who, exactly, Iron Man is going up against in his post-Avengers threequel. The latest casting news doesn't make it any clearer: James Badge Dale, most recently seen in The Grey and Shame, will play Eric Savin, a soldier known from Marvel lore. But will Dale also portray the character as the superpowered mercenary he transforms into in the comics?

Said character is Coldblood, an enhanced robo-soldier who's reconstructed after a land mine injury. But Variety's report is careful to avoid confirmation that Dale will play Savin as Coldblood in the nanotech-themed sequel, which already has Ben Kingsley in place as its villain. Thoughts on how it'll all come together?
[Variety]