Weekend Release Roundup: Crowded Indie Field Competes With Dark Shadows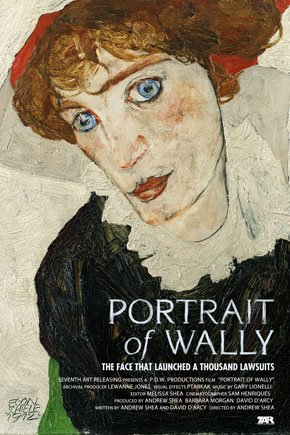 Johnny Depp likely has a lock on the weekend's new releases with Tim Burton's Dark Shadows. The movie is set for 3,700 screens. No other new release comes close, but there are nevertheless plenty of other limited roll-outs that may make their way in a theater near you. Check a few of them out in this weekend's new-release roundup.

Dark Shadows (Opening Wide)
Director Tim Burton
Writers: Seth Grahame-Smith (screenplay), John August & Seth Grahame-Smith (story), Dan Curtis (television series)
Cast: Johnny Depp, Michelle Pfeiffer, Eva Green, Helena Bonham Carter, Chloe Grace Moretz, Bella Heathcote
Comedy/Fantasy/Thriller
Distributor: Warner Bros
In 1750 parents Joshua and Naomi Collins set sail to start a new life in America from England with their young son Barnabas. There they build a fishing empire in coastal Maine. Two decades later, Barnabas (Johnny Depp) is a rich, powerful playboy with the world at his feet. But things unravel when he falls for Josette DuPress (Bella Heathcote) and breaks the heart of Angelique Bouchard (Eva Green) - a witch who dooms him to become a vampire and then buries him alive. Two centuries later, Barnabas is freed from his tomb and emerges in 1972 to meet his descendants.
The Cup (Limited Release)
Director: Simon Wincer
Writers: Simon Wincer, Eric O'Keefe
Cast: Bryan Martin, Stephen Curry, Jodi Gordon
Drama
Distributor: Myriad Pictures
The film centers on horse race, the Melbourne Cup, described as a "race that stops a nation." Held the first Tuesday in November, no other Melbourne Cup had as much significance as the 2002 edition. Australians sought refuge in the race held three weeks after terrorist bombings in Bali killed scores of their countrymen. And a grieving jockey's courage in the face of his own loss gave Australians a lot more than a race. (Based on a true story).
Girl in Progress (Limited Release)
Director: Patricia Riggen
Writer: Hiram Martinez
Cast: Eva Mendes, Cierra Ramirez
Comedy/Drama
Distributor: Lionsgate, Pantelion Films
A single mom, Grace is busy juggling work, bills and a certain Dr. Hartford to give her daughter Ansiedad enough attention. The young girl gets introduced to classic coming-of-age stories by her English teacher and she decides to forget adolescence and get on with life without her mother. While mom is consumed by the affections of her co-worker, Ansiedad gets help from her friend to segue her to 'adulthood.'
God Bless America (Limited Release)
Director: Bobcat Goldthwait
Writer: Bobcat Goldthwait
Cast: Joel Murray, Tara Lynne Barr, Mackenzie Brooke Smith
Comedy/Thriller
Distributor: Magnolia Pictures/Magnet
On a mission to rid society of its most repellent citizens, terminally ill Frank makes an unlikely accomplice in 16-year-old Roxy. " It's wild and over the top but has a big heart as well," Magnet releasing exec Matt Cowal commented about the film. "There's a lot of viewers that are going to have a really good time indulging in their own pet peeves which [director] Bobcat revels in." Viewers will get a better look at actor Joel Murray said Cowell who noted, "One of the strong aspects of the movie is Joel Murray. He's a strong actor and I think he's under-utilized. He's what gives the film grounded. He gives it heart as he's on a killing spree."
In Alison Wilmore's Movieline review of the film, however, she notes: "Goldthwait's latest effort, an overly bleak film ready to write off the world and go down in a blaze of gunfire, both middle fingers raised."
Nobody Else But You (Limited Release)
Director: Gérald Hustache-Mathieu
Writers: Gérald Hustache-Mathieu, Juliette Sales
Cast: Jean-Paul Rouve, Sophie Quinton, Guillaume Gouix
Foreign
Distributor: First Run Features
The film centers on a crime novelist who travels to the countryside to investigate the mysterious "suicide" of a woman who thought she was the reincarnation of Marilyn Monroe. "It's not a thriller, but I would describe in in the vein of a Coen Bros. film in that it's offbeat and clever," said First Run exec Marc Mauceri. "It's not rocket science. [The film] harkens back to Marilyn Monroe and [its promotional material] is reminiscent of Marilyn calendars of the '50s."
Portrait of Wally (Limited Release)
Director: Andrew Shea
Documentary
Distributor: Seventh Art Releasing
Director Andrew Shea relays the tortured history of Egon Schiele's celebrated painting (pictured at top), which was stolen by the Nazis in 1939 and spent more than a decade in legal limbo after it turned up "on loan" to the Museum of Modern Art in 1997. "Portrait of Wally isn't just about stolen art," wrote critic John Anderson in Variety. "It's about cultural skulduggery, political sleaze, institutional hypocrisy and the virtues of persistence." Wally recently premiered to a sold-out crowd as a special presentation at the Tribeca Film Festival.
The Road (Limited Release)
Director: Yam Laranas
Writers: Aloy Adlawan, Yam Laranas
Foreign/Horror
Distributor: Freestyle Releasing
A 12 year-old case is re-opened when three teens become missing somewhere on an abandoned road. During the course of the investigation, more and more gruesome stories of abduction and murder are unearthed. And after 20 years, the secret of the haunted road may finally be revealed.
Tonight You're Mine (Limited Release)
Tonight You're Mine
Director: David Mackenzie
Writers: Thomas Leveritt
Cast: Luke Treadaway, Natalia Tena, Mathew Baynton
Comedy
Distributor: Roadside Attractions (theatrical)
Set at Scotland's music festival "T in the Park," two feuding rock stars get handcuffed together for 24 hours where they're supposed to perform. Originally titled You Instead, U.S. distributor Roadside Attractions head Howard Cohen called the film actually a "love story set against the Coachella of Scotland." Cohen said the film is ripe for both cinephile and music fans in the 20s to 30s range. The film opens in New York and Los Angeles.
Where Do We Go Now? (Limited Release)
Director: Nadine Labaki
Writers: Thomas Bidegain, Nadine Labaki, Jihad Hojeily, Sam Mounier
Cast: Claude Baz Moussawbaa, Leyla Hakim, Nadine Labaki
Foreign
Distributor: Sony Pictures Classics
The feature revolves around a group of Lebanese women determined to protect their isolated mine-encircled community from outside forces that threaten to destroy it from within. United by a common cause, the women unite across religious lines against the religious fault lines that have torn apart their society and hatch some inventive and even comical plans to keep the men in their village from tearing along religious lines. "Nadine Labaki is a force of nature," Sony Classics head Michael Barker said about the film's director and star. "Women of all ages will adore this film. It's one of those well-made films that's also so vastly entertaining."
In her Movieline review, Stephanie Zacherek notes: "…its occasional entertainment value aside, the picture is also blithe to the point of being flimsy."
[Comments and other portions of this article were previously published in Brian Brooks' weekly specialty preview article on Deadline.]