Remembering Adam Yauch: The 9 Best Films/Videos Directed by Beastie Boys' MCA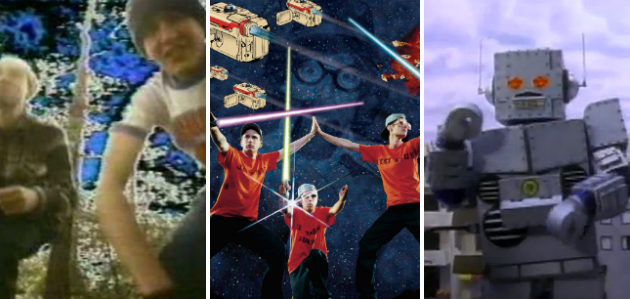 The late Adam Yauch made history as Beastie Boys rapper MCA, but he also leaves behind a rich legacy in filmmaking: Recall his work helming a number of the trio's music videos (as Nathaniel Hörnblowér), releasing envelope-pushing (and Oscar-nominated) documentaries and features via his production/distribution label Oscilloscope Labs, and directing his own acclaimed films, notably the 2006 concert doc Awesome; I Fuckin' Shot That!. Take a look back at Yauch's work behind the camera, with and without fellow Beasties Mike Diamond and Adam Horovitz, as Movieline runs down the 9 best films and videos he made as a director.

"Shadrach" (1989)
Live performance footage was rotoscoped over resulting in the gorgeous and surreal hand-painted music video for "Shadrach," off the Beasties' second studio album, Paul's Boutique.
"So What'cha Want" (1992)
Mike D, Ad-rock, and MCA traipse the woods as rapping, destructive forces of nature in one of my favorite Beastie Boys videos, made eerily sinister (and strangely perfect) by photo negative effects and speed-tweaked lip synching.
"Intergalactic" (1998)
A tribute to/send-up of Japanese kaiju monster movies and one of the best music videos of all time.
"Body Movin'" (1998)
More film nerdery from MCA -- "Body Movin'" as parody of the Dino De Laurentiis-produced Italian cult spy flick Danger Diabolik.
"Three MCs and One DJ" (1999)
A loving nod to DJ Mix Master Mike, who marked his first Beastie Boys collaboration on 1999's Hello Nasty; without him around to drop the beat, our MCs are frozen and helpless.
Pages: 1 2