Biz Break: Bernie Opens Big, Cannes Masters, Tribeca's Cuban Defectors Speak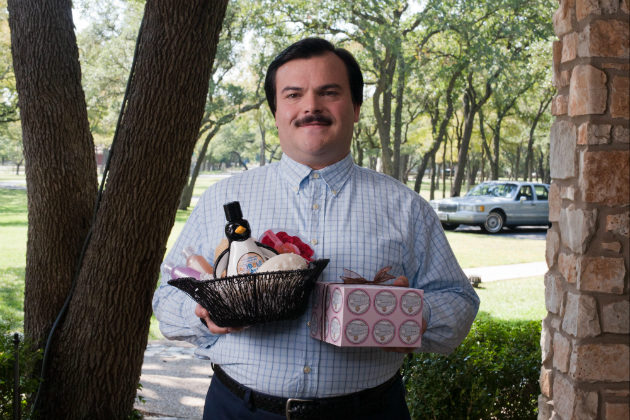 Welcome back to Movieline's new industry feature Biz Break. Monday morning's newsy highlights include a big-time opening for Jack Black's Bernie, the film talent leading Cannes' 2012 Master Classes, the end of Sundance's first London foray, the latest word on the Cuban actors who ditched their Tribeca premiere for U.S. asylum, and more...

1st Sundance London Fest Comes to a Close
The first Sundance London film and music festival closed out Sunday night with a performance by Rufus and Martha Wainwright following the world premiere of Sing Me the Songs that Say I Love You - A Concert for Kate McGarrigle, Lian Lunson's film about the music of their folk singer mother. Making their UK premieres at Sundance London were 14 fiction and documentary features as well as eight short films from the 2012 Sundance Film Festival in Park City, Utah.
Three Master Classes Added to Cannes
American film director Philip Kaufman, composer Alexandre Desplat and actor, producer, director Norman Lloyd will take part in Master Classes at the upcoming Cannes Film Festival. Chiefly focusing on directing (previous directors have included Martin Scorsese, Quentin Tarantino, Wong Kar-wai, etc.), from time to time the Master Classes explore other aspects of filmmaking. Additionally this morning, Cannes added seven more titles to its slate.
Saint Aire Productions Nabs Film Rights to NY Times Bestselling Novel The Noticer
Saint Aire, which produced The Kids Are All Right as well as the upcoming June release The Love Guide with Parker Posey, plans to go into production immediately on The Noticer with principle photography slated for Winter 2013 in Alabama. The story revolves around a mysterious man named Jones who has been given a gift of noticing things about life that others miss.
From around the 'net…
Specialty Box Office: Bernie Bows Hot; Others Not So Much
Millennium Entertainment scored one of the highest limited release debuts of 2012 over the weekend with director Richard Linklater's latest feature. Starring Jack Black, Matthew McConaughey and Shirley MacLaine, Bernie bowed with a spectacular $30K average from three locations in New York, Los Angeles and Austin in the final weekend of April. Deadline reports.
Cuban Actors Who Vanished En Route to Tribeca Seek Asylum in Miami: Reuters
Anailin de la Rua and Javier Nuñez, cast members of Una Noche (One Night), appeared on TV Friday night on the Miami-based Spanish language channel America TeVe. De la Rua and Nunez said their real-life experience was not as dramatic as the harrowing story depicted in the movie, Deadline reports.
Jimmy Kimmel Plays it Safe with White House Correspondents Dinner Speech (Video) Obama's re-election chances and New Jersey governor Chris Christie's weight were among the topics Kimmel took on over the weekend, which received "consistent laughter," THR reports.
Tom Jones: "I was up for James Bond"
In an interview with the UK's Radio Times, Tom Jones revealed he almost landed the role of James Bond until a producer said he was "too famous" and audiences wouldn't believe it. The Guardian reports.
China Plans $1.27 billion Production Hub
Chinawood is on the horizon, thanks to Chinese entrepreneur Bruno West and his Harvest Seven Stars Entertainment and the city government of Tianjin. Plans are for 8.6 million square feet, providing a space for co-productions exempt from Chinese import restrictions. Variety reports.
Warner Bros Launch Film Scripts as e-books
Ben Hur and Casablanca are among the film scripts to be released as e-books for the first time by Warner Bros. Other movies in the Inside the Script series will include An American in Paris and North by Northwest. The e-books include items such as the shooting script, production notes, storyboards and on-set photographs. BBC reports.