Bang Out Your Best 10-Word Jason Statham Review, Win a Safe Prize Pack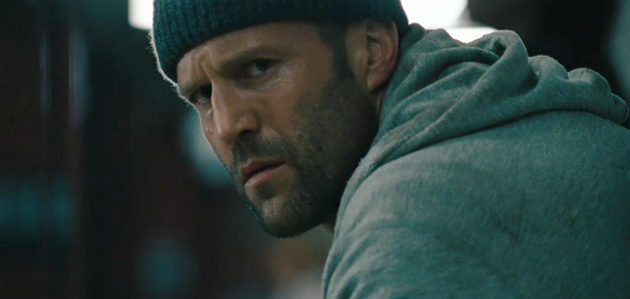 This Friday Jason Statham charges into theaters as a cage-fighting ex-NYPD officer who protects a 12-year-old Chinese girl from the Triads, the Russian mob, and corrupt city officials in Boaz Yakin's throwback actioner Safe. So what better way to celebrate the stone-cold suaveness of Britain's most bad-ass action export than by penning a 10-word review of any one of his films? Transport yourself into Statham mode, crank up the chaos, and expend your best critique for your chance to snatch up the grand prize. UPDATE: Contest is now closed. Read the winning 10-word review!

Speaking of which, here's what the author of the best 10-word Statham review will receive, courtesy of Lionsgate:
- $100 Gift Card (Gamespot or AmEx -- your choice)
- Jason Statham DVD Pack (The Expendables, Crank, Crank: High Voltage, Transporter 3, The Bank Job)
- Safe one-sheet
To enter, submit your entry in the comments below, on Facebook, or on Twitter (including @Movieline, @LionsgateAction and the hashtag #SAFE). Reviews must be exactly 10 words long and critique any Statham movie of your choice. Contest ends Tuesday, April 24 at 5pm ET/2pm PT.
UPDATE: Thanks to all who played along by submitting their 10-word critiques of Statham's finest screen work! Out of the fantastic bunch of entries, Movieline's editors selected a winner from the land of Twitter that captured Statham's iconic physicality, persona, and tendency for girls 'n' guns with astute alliteration:
"Brazen bald eagle bangs beautiful babes and breaks the baddies." -- @JosephSaid
Well said indeed, Joseph.
Keep those brains sharpened and stay tuned for the next Movieline giveaway contest!