The Muppets 2 Will Be a Comedy Caper, Says Nick Stoller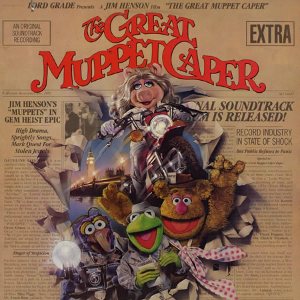 Nick Stoller took a moment while promoting his Five-Year Engagement to fuel speculation about the forthcoming (and Jason Segel-less) Muppets sequel, which he says Disney rather unrealistically wanted to release next summer. "It is a comedy caper," he spilled to Collider. This sounds familiar -- next stop Manhattan, Treasure Island and then, perhaps... space?

"I think it's similar to the first one in that the first one certainly had dramatic connections to the first Muppet movie, but it was a whole new thing, hopefully," Stoller told Collider. "This is the same thing. We love The Great Muppet Caper and we love Muppets Take Manhattan and whatnot. So this has some elements of that, but it's different because it's in the tone of what James and I like to do."
Grain of salt: Stoller and co-writer/Muppets director James Bobin are only 13 pages into their Muppets sequel, so, you know. If they don't even know yet if there's room for a Segel cameo, it's hard to say now how the final product will turn out. That said, the Muppets sure knew how to throw a fun caper and the idea of the rebooted Muppets franchise following in the footsteps of the classic Muppets films falls in step with the spirit of reinvention and homage that made 2011's a hit.
[Collider]