Gary Ross Has the Josh Hutcherson Vote for Hunger Games Sequel Catching Fire (UPDATED)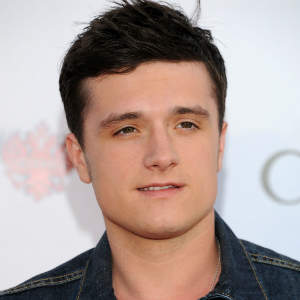 Promoting his indie genre-bender Detention today in Los Angeles (in theaters Friday), Hunger Games star Josh Hutcherson found himself in the line of questioning about the much-discussed ambiguity surrounding director Gary Ross's potential return to the franchise. "I think Gary's the man," he diplomatically told The Hollywood Reporter. "Gary is in my mind is the only one that could ever direct the second one. That's what I'm sticking to." (UPDATE: Looks like Hutcherson'll have to readjust his thinking - Ross is officially out of the running for Catching Fire.)

Also speaking with ComingSoon, the erstwhile Peeta Mellark stood his ground on Team Ross. "He killed the first one, absolutely knocked it out of the park. Everyone loved him. Myself, Jennifer and the others loved him. I couldn't imagine making another movie without him, so that's what I have to say about that."
Ross is still reportedly hashing out the Catching Fire gig with Lionsgate despite suggestions that the two had reached an impasse in negotiations. For the time being, the studio isn't quite ready to pull a Catherine Hardwicke and announce the search for a new franchise director. But the clock is still ticking, especially if the next book in Suzanne Collins' bestselling Hunger Games series is set to begin filming later this summer...
[THR, ComingSoon]